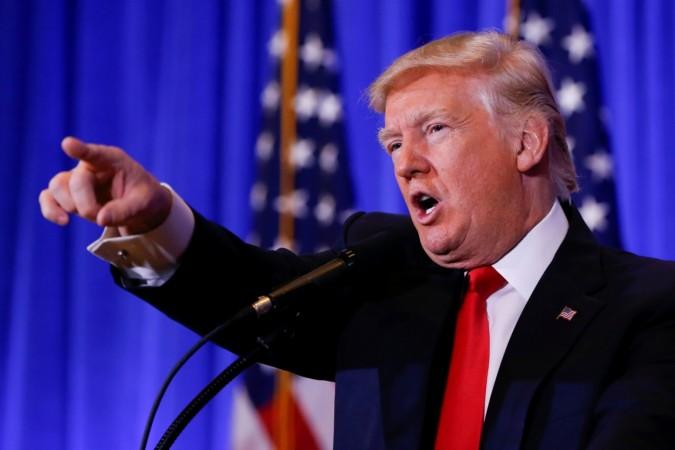 The United Kingdom Parliament is expected to debate United States President Donald Trump's state visit to Britain, as more than 1 million people signed a petition demanding the cancellation of his state visit to the UK in the wake of his orders on Muslim travel ban.
The 100,000 target required for the MPs to consider holding a debate on the motion in the House of Commons easily passed with an enormous response as thousands of people flooded to the site to sign the petition. It has already become the third most popular petition in Parliament's history. Reports state that at one point, more than a thousand people were signing the petition per minute.
Trump's executive actions on extreme vetting and visa ban applies to migrants, refugees and US legal residents — green-card holders — from Iraq, Iran, Sudan, Somalia, Syria, Libya and Yemen.
Trump's state visit to Britain was announced around 48 hours ago when UK Prime Minister Theresa May revealed that Trump had accepted an invitation from the Queen to come visit her in the UK. May also extended an invitation to Trump for an official visit to Britain. The petition against Trump's visit garnered enormous response within 12 hours.
Even senior Conservatives like Labour Party's leader Jeremy Corbyn joined the call of hundreds of thousands of people to cancel Trump's visit. Corbyn said that Trump's visit should be suspended until the controversial immigration ban is in place in America.
"Is it really right to endorse somebody who has used this awful misogynistic language throughout the election campaign, awful attacks on Muslims, and then of course this absurd idea of building a wall between themselves and their nearest neighbour?" Corbyn said.
"I think we should make it very clear we are extremely upset about it, and I think it would be totally wrong for him to be coming here while that situation is going on. I think he has to be challenged on this," he added.
However, reports state that May will not withdraw her invitation extended to the US president as it remains "substantially in the national interest."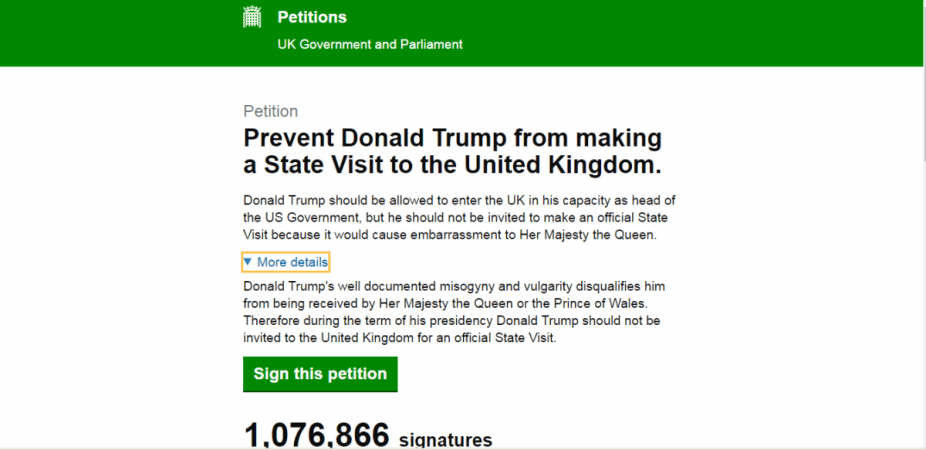 The leader of the Scottish Conservatives, Ruth Davidson, said that Trump's visit "could not possibly occur" while the travel ban is in place.
"State visits are designed for both the host, and the head of state who is being hosted, to celebrate and entrench the friendships and shared values between their respective countries. A state visit from the current president of the United States could not possibly occur in the best traditions of the enterprise while a cruel and divisive policy which discriminates against citizens of the host nation is in place. I hope President Trump immediately reconsiders his Muslim ban," Davidson said.