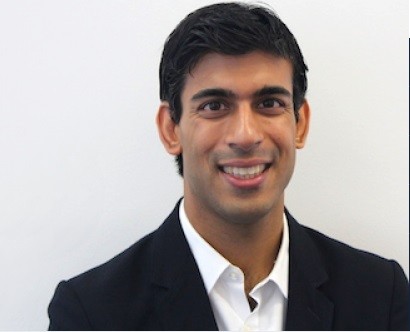 As the 2015 UK elections, voting for which begins on Thursday, is being considered as the most unpredictable in decades, the Indian vote could play a crucial role as the strength of the community in the country is 7,00,000.
Another interesting aspect is that the next British Parliament may see many Indian-origin members, who are likely to up last year's record of eight Indian-origin MPs who won the elections.
The David Cameron-led Conservative Party has 17 Indian-origin candidates among their 56 minority ethnic candidates.
While the party already has four Indian-origin MPs in Alok Sharma from Reading West, Shailesh Vara from North West Cambridgeshire, Paul Uppal from Wolverhampton South West, and Priti Patel from Witham, it is the new candidates everyone is watching.
Rishi Sunak, who is expected to win the Conservative safe seat of Richmond constituency in North Yorkshire, is probably the name that rings closest to home, given that he is the son-in-law of Infosys co-founder Narayan Murthy.
Amandeep Singh Bhogal, a 31-year-old Sikh, will be the first Indian-origin candidate to contest a seat from Northern Ireland on 7 May.
The other Indian-origin candidates among the Tories are Vidhi Mohan from Croydon North, Natasha Asghar from Newport East, Altaf Hussain from Swansea East, Kishan Devani from Leicester East, Douglas Hansen-Luke from Walsall North, Samir Jassal from East Ham, Simon Nayyar from Feltham and Heston, Chamali Fernando from Cambridge, Suhail Rahuja from Hornsey, and Wood Green, Gurcharan Singh from Slough, Bob Dhillon from Washington, and Sunderland West.
The list also includes the brother-sister duo, Arun and Suria Photay, contesting from Birmingham Yardley and Wolverhampton South East, respectively.
The prominent candidates among the Labour Party's 14 Indian-origin candidates are Keith Vaz from Leicester East, Virendra Sharma from Southall, and Seema Malhotra from Feltham and Heston.
While British Indian votes have traditionally gone to the Labour Party (61% in 2010), the trends have changed this year, and the vote could swing either way.