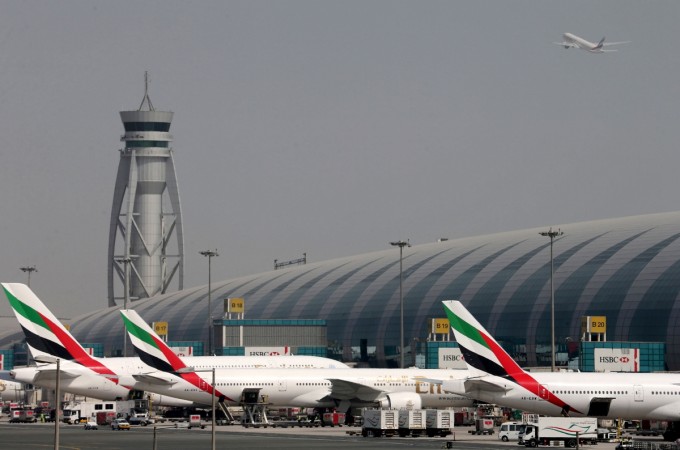 A UK charity called Detained in Dubai is advising British nationals in UAE to not report incidents of rape after a woman who reported being gang-raped was arrested and charged with "extramarital sex."
This is not the first time that non-UAE nationals reporting rape faced jail time in the country. The charity warned its nationals from reporting any crime in the country due to "manipulation when it comes to criminal accusations" and "racist" preconceptions held against Western tourists and expats.
A 25-year-old woman from Cheshire, UK was assaulted by two Britishers in the country, who took her to their hotel room and gang-raped her and also recorded the attack on a phone. After she reported the crime, her passport was confiscated and she was not allowed to leave the country despite being out on bail. She is under "country arrest" until trial begins. Being charged for extramarital affair is punishable by imprisonment, deportation, floggings and stoning to death.
The woman has been placed in a safe house and her family has raised £11,000 of £24,000 as legal fees. The woman's mother had visited the UAE to support her daughter but had to return.
"We get people contacting us asking whether they should report a crime and – whether it be a rape or anything else – I often say no. Absolutely not. It's about the laws for one, but it also comes down to the application of the law. Police there do get a lot of rape claims that are false, many of which come from disgruntled prostitutes who retaliate by reporting false criminal claims. Because of this the police are wary of false accusations, so when a report does come in they think, 'Oh, maybe the girl was just drunk and then she regretted it the next day'," said Radha Stirling, founder of the charity.
In a previous incident of similar nature, an Australian woman was jailed for eight months in Fujairah after she reported being gang-raped by three co-workers. In 2009, a South African woman Roxanne Hillier was jailed for three months after it was found she spent time alone with a male employer, to whom she was not married, even though medical reports said that she did not have sex.