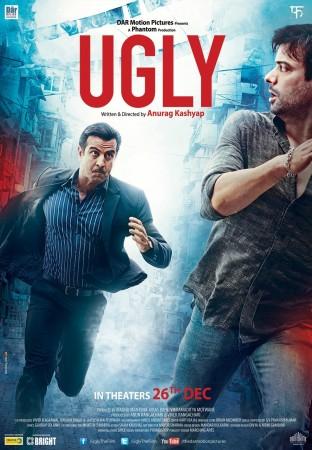 Anurag Kashyap's emotional drama thriller "Ugly" has opened to rave reviews from critics. The film, which was initially set to release in 2013, has finally hit the screens now.
It features Girish Kulkarni, Ronit Roy, Tejaswini Kolhapure, Vineet Kumar Singh, Surveen Chawla and Vipin Sharma in pivotal roles.
Critics have given a thumbs up to the movie for its interesting storyline, which hooks the audience till the end.
Read the complete reviews below:
Prateek Sur of BollywoodLife.com said: ""The end is a bit abrupt. However, it works in favour of the film as the audience is left wanting for more.
"I went to watch this film not having much expectations from it, simply because it was delayed too much. But Anurag Kashyap won me over with his storytelling and direction. If you are a lover of good cinema and if you can handle dark, raw truths of the society, then this is a must watch. It is worth every penny spent!"
Prathamesh Jadhav of India.com said: "With Ugly Anurag Kashyap shuttles bravely between intrigue and mystery. He puts forth an unabashed and yet a non-judgmental commentary on the dark ingredients that make our being."
Mihir Fadnavis of Firstpost said: "WithUgly, Kashyap has returned to his roots, and the result: Ugly is Kashyap's best film in years. It's also his most mature work to date.
"You'll probably be confused as to whom to root for by the end of the film, but the answer really is nobody. The vast space between helplessness and desperation is morbidity, and Ugly lives in that world."
IANS review: "This is a thriller which leaves us with a sense of utter futility about the quality of life that we lead."
Watch Kamaal R Khan's review below: