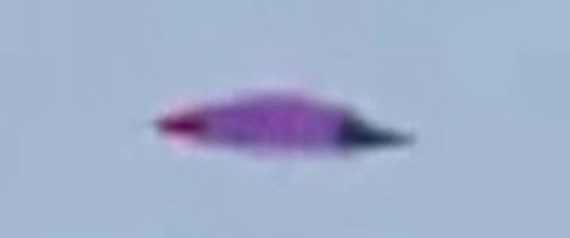 Latest reports by Mutual UFO Network (MUFON) suggest that a witness from Union, a city in Franklin County, Missouri, experienced time loss after encountering an Unidentified Flying Object (UFO).
According to a report published in Open minds, the witness watched a triangle-shaped UFO hovering below the clouds on 24 March at about 8:10 pm. The witness was reportedly at home, cleaning rain gutters when the incident took place.
"I stood on the porch to see if the water was going through the gutter and down the drain," the witness said, according to the Open Minds report. "I then heard what I thought was a jet or something to that effect. I thought it was kind of odd with the weather that was going on."
When the witness stepped off the porch to look up in the sky, he saw "a black, triangular-shaped craft with a gray triangular shape on the underside with three red pulsating lights on each corner." The UFO could be seen hovering below the clouds, he added.
The witness further said that the last thing he remembers about the UFO is that there were "pulsating white lights" coming from it and that he is "not sure how long this went on."
The next thing he remembers is getting back in the house and realizing that two hours had already gone by, and that it was 10:30 p.m.
The witness expressed concerns over not knowing exactly what happened to him during the time he lost and that it has left him shocked and scared. He said he was unable to capture what he saw in video or pictures since it was all unexpected.
Missouri has a population of 10,204 and has received multiple reports of UFO sightings in the past.
According to experts at FindtheHome, who analyzed data collected by National UFO Reporting Center, Henry County and Bates County in the state have reported the highest number of UFO sightings per 100K people. Read the full report here.