Indian mixed martial arts (MMA) fighter Bharat Khandare could not have a memorable debut at UFC Shanghai on Saturday November 25.
The 30-year-old fighter from Maharashtra, who made history by becoming the first MMA fighter from India to sign with the UFC, suffered a stunning first round defeat to local boy Song Yadong.
The 19-year-old Chinese fighter finished Bharat with close to two minutes remaining in the clock in the first round. A rear overhead hook and a subsequent guillotine choke got the job done for Song.
The fight took place in the featherweight (145 pounds) division.
Bharat now has five wins and three losses in his MMA career.
How the round transpired
Both the orthodox fighters remained hesitant in closing the distance early on. Both of them banked on fancy strikes early on in an attempt to cause damage. Song attempted some fancy overhead roundhouse kicks but failed to connect with them.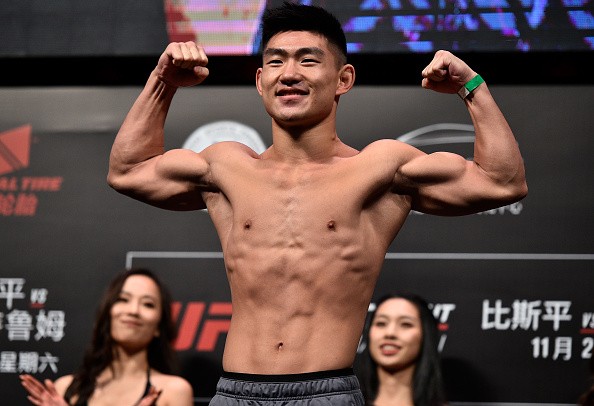 Bharat, on his part, took a wide stance and attempted some powerful hooks and back fists from the start of the round.
The flexibility and the parries from the Indian was noteworthy but that couldn't last for long. Song got steadily into the thick of action and connected with most of his strikes. Bharat looked a bit erratic though as his continuous back fists failed to connect.
Once Song found the rightful opening, he connected with that powerful overhead punch which completely floored Bharat. The Indian fighter tried getting up however but by then, the Chinese fighter had Bharat locked in a strong guillotine choke.
The tap out followed from the Indian, just some seconds later.