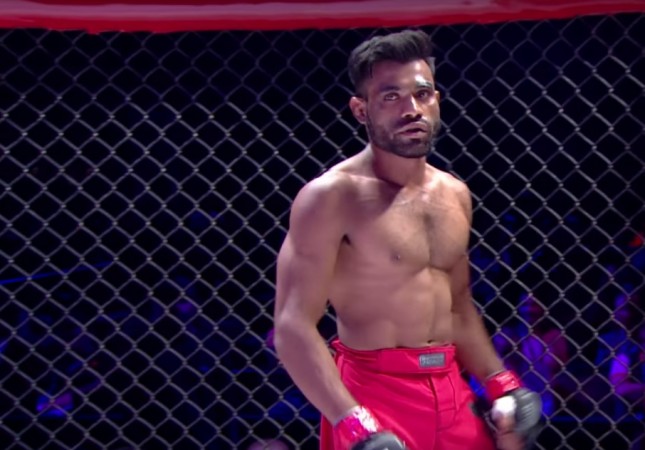 Arjan Singh Bhullar became the first Indian-origin fighter to debut in the UFC earlier this 2017. Now, India is set to have her own fighter featuring in the famed Mixed Martial Arts (MMA) promotion. The call has finally come for Bharat Khandare!
The 28-year-old fighter from Maharashtra is scheduled to fight in the UFC Bantamweight division. Bharat's debut fight will be against Pingyuan Liu at the UFC Fight Night: Shanghai event on November 25.
It's been a long time coming. The UFC did some scouting in India back in the early 2010s but they were reportedly left disappointed. Considering the fan following for the sport of MMA in this particular part of the world, giving that big break to an Indian fighter was definitely what UFC needed the most, in a bid to further increase their popularity in the country.
"It is a dream for every fighter in the world to get an opportunity like this to compete at UFC", Bharat's manager Somesh Kamra has been quoted as saying.
Bharat Khandare fought last at the Brave Combat Federation MMA promotion. Indian MMA addicts know him pretty well as he has been one of the best fighters in the Super Fight League (SFL) India, formed by Bollywood actor Sanjay Dutt and businessman Raj Kundra, back in 2012.
Bharat is 5-2 in MMA.
His previous fights
Bharat Khandare vs Ahmed Fares
Bharat Khandare vs Sami Amin
Bharat Khandare vs Pierre Daguzan
Bharat Khandare vs Narendar Grewal
Bharat Khandare vs Pushpender Singh
Bharat Khandare vs Soro Ismael