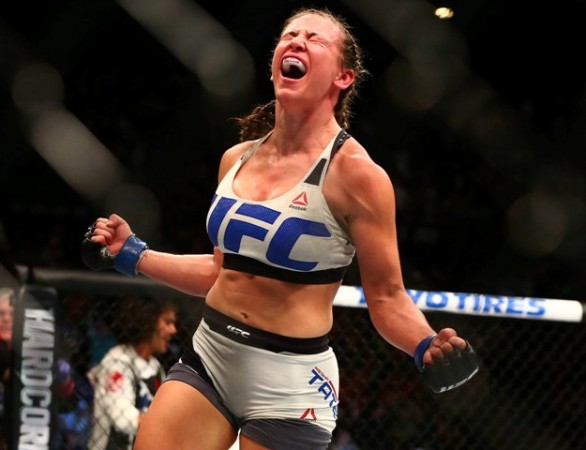 Everything has sort of changed in the UFC, ahead of the landmark event UFC 200, in just a matter of two days. We have a new main event, a shocker, a surprise and some last-minute reshuffles. UFC 200 is scheduled for Saturday at the T-Mobile Arena in Las Vegas.
Jon Jones' ouster from the fight card owing to a potential anti-doping violation has struck Mixed Martial Arts fans, fellow UFC fighters and UFC President Dana White. Reigning middleweight champion Michael Bisping threw his hat in the ring to take on light heavyweight champion in a champion vs champion bout, but White has preferred to rope in someone else.
A replacement, at last.
White has stated that Brazilian MMA legend Anderson Silva will move a weight division up to take on Cormier in a non-title three-round light heavyweight match. The 41-year-old has fought on three occasions at 205 pounds previously — against James Irvin in 2008, against Forrest Griffin in 2009 and against Stephan Bonnar in 2012. Silva, regarded as one of the greatest MMA middleweight fighters of all time, won all the three fights by a first-round knockout.
"Anderson Silva is undefeated at 205, and not just undefeated, but devastatingly undefeated. Every time he's moved up to 205, he's looked better than he did at 185," White was quoted as saying by ESPN in the press conference on Thursday night. "Anderson is giving Daniel the opportunity to fight, to make money and to perform on UFC 200."
White has also added that the main event of UFC 200 will feature the women's bantamweight championship bout between the champion, Miesha Tate and the challenger, Amanda Nunes. The three-round heavyweight bout between Brock Lesnar and Mark Hunt will be the co-main event of the pay-per-view (PPV).