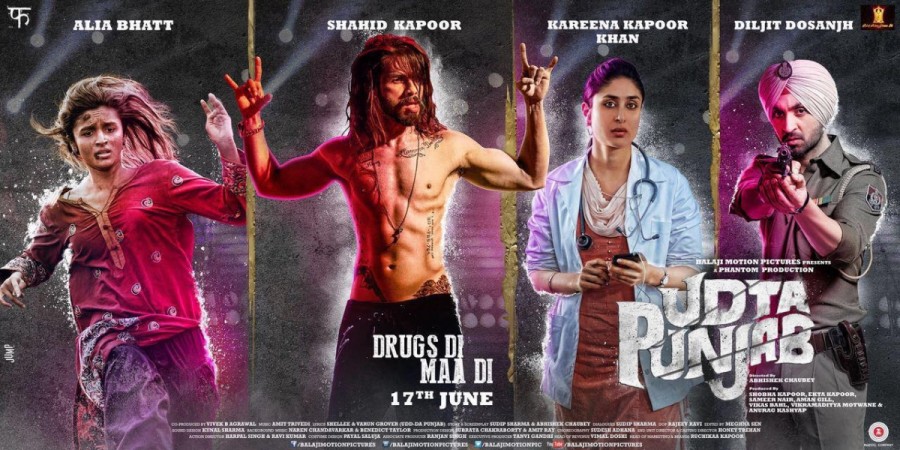 "Udta Punjab" could prove to be Akali Dal's undoing in Punjab elections next year, in sharp contrast to another Hindi film that is presumed to have influenced voters and enabled the Akali Dal-BJP combine to defeat the Congress in 1997.
The party has reasons to be worried, as is reflected in its opposition to the Anurag Kashyap-produced film in its current version; the film's fate hinges on a decision by the Bombay High Court next Monday.
"Maachis," made by lyricist-director Gulzar, was released in 1996 and came as a shot-in-the-arm for the Akali Dal then. The film, inspired by the 1984 anti-Sikh riots, showed how an innocent youth was provoked to become a terrorist due to the police hoisting false cases on him under the pretext of investigation.
"One is not sure how much 'Udta Punjab' will decide the political course in Punjab but film 'Maachis' released in 1996 did spark off political debate on police excesses and circumstances surrounding the rise of Sikh militancy in Punjab," IANS quoted Chandigarh-based journalist Gajinder Kumar as saying.
The sequences shown in the film reminded the state's people, especially Sikhs, of the discrimination and atrocities perpetrated on the community during the then Congress regime, which lost to the Akali Dal-BJP coalition the next year when elections were held.
"Udta Punjab" puts the spotlight on the drug menace in Punjab that is seen as a failure of the state government. The issue is widely believed to be exploited by Akali Dal's rivals, especially the Aam Aadmi Party (AAP), when elections are due next year.
The Prakash Singh Badal-led party, formally known as the Shiromani Akali Dal (SAD), has been constantly saying that the Shahid Kapoor-Alia Bhatt starrer is an attempt to "defame" Punjab.
Even in television debates in the past few days, Vineet Joshi, assistant media advisor to the Punjab government, has been making such claims while saying the government has nothing to do with the controversy.
The illegal drug trade, valued at about Rs. 7,500 crore every year, takes the issue to the Badal family's doorsteps, with Bikram Singh Majithia, brother-in-law of Deputy CM Sukhbir Singh Badal, facing accusations of being involved in drug trafficking.