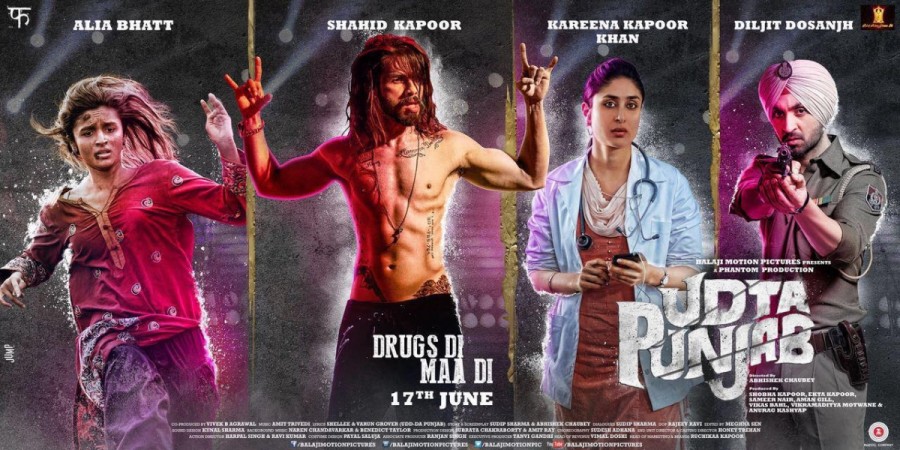 Although the Bombay High Court has given a clean chit to "Udta Punjab," it is still not certain if the movie will be released in Punjab and Haryana.
In response to a petition filed against release of "Udta Punjab," the Punjab and Haryana High Court issued notice to the Centre, Central Board of Film Certification and producers of the movie, seeking a clarification on why the film should not be banned, according to the Indian Express.
The Court has ordered a special screening of "Udta Punjab" that will be viewed by Amicus Curiae, advocate Sanjay N Kantawala and representatives of the censor board, petitioner, central government and the producer of the film.
An advocate from Jalandhar, Wattan Sharma, filed a petition in the high court, alleging that "Utda Punjab" presents the state in a bad light and leads to "negative branding" of Punjab. The petitioner has demanded a ban on the film.
The special screening for the Amicus Curiae will be held on June 14 at CBFC's theatre in Mumbai and the report will be submitted on June 16, a day before release of "Udta Punjab." The court will decide if the movie is suitable for public viewing on the basis of the report.
Earlier, the censor board had recommended as many as 13 cuts in "Udta Punjab," after granting it "A" certificate. Unhappy with CBFC's decision, the makers of the movie had approached Bombay High Court. The high court's verdict came in the film's favour as it ordered the board to pass the movie with just one recommended cut and a fresh disclaimer.
The high court's decision was welcomed by producer Anurag Kashyap and the director Abhishek Chaubey. Based on the issue of drug abuse in Punjab, the film features Shahid Kapoor, Alia Bhatt, Kareena Kapoor Khan and Diljit Dosanjh.