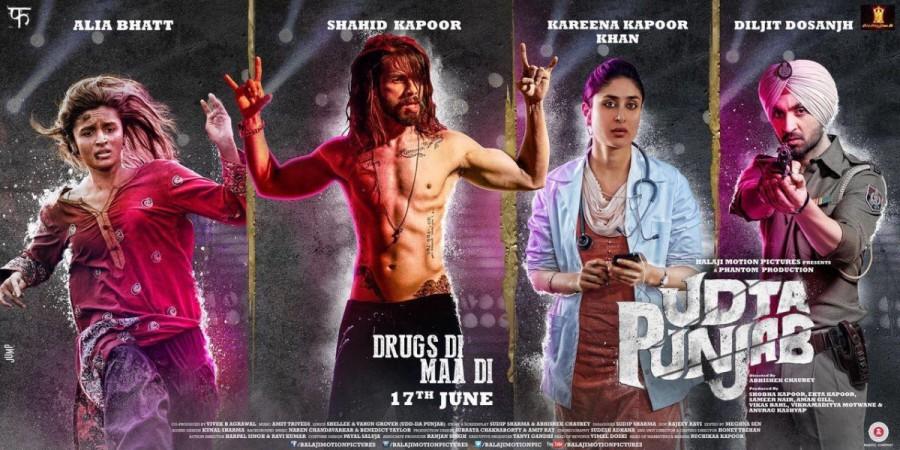 After Central Board of Film Certification (CBFC) imposed 40 cuts on "Udta Punjab," the Revising Committee of Censor Board now wants the film to be set on a fictional land rather than Punjab. The issue around the Shahid Kapoor-starrer has now taken a political turn.
According to the Revising Committee, the film, which has been made focusing on Punjab's drug trafficking issue, is offensive to the state. Earlier, the Shiromani Akali Dal, which is ruling Punjab in alliance with the BJP, had objected to the movie. Thus, the censor board is under political pressure as Punjab elections are going to happen early next year. Therefore, releasing the film with the existing content might not be helpful for the political parties, sources close to the censor board said in a statement.
On the other hand, a report in Bollywood Life said the Film Certification Appellate Tribunal (FCAT) asked the makers to drop Punjab from the title. Earlier, the film had made headlines over it being probably banned due to excessive swearing and drug abuse shown in the film. But producer Anurag Kashyap rubbished the reports on social media.
The makers of the movie approached the tribunal and the information and broadcasting minister after CBFC asked for 40 cuts in the film. The FCAT, however, was also not comfortable with mentioning Punjab in the entire film. They apparently said the film was politically motivated.
"A screening for the tribunal was held last Friday. They watched the film and once done, told everyone that they will send their recommendations through a letter on Monday. But they verbally informed the director that they want the word Punjab dropped from the title. Not only that they also want the makers to remove any reference of the state in the film or cities thereof," Bollywood Life quoted a source as saying.
Given the developments around "Udta Punjab," the Abhishek Chaubey directorial has become a political issue now. If everything goes like this, there are possibilities that the film can get postponed or might release with a lot of cuts that could kill the essence of the story.
The film stars Shahid, Kareena Kapoor Khan, Alia Bhatt and Diljit Dosanjh. It is scheduled to be released on June 17.