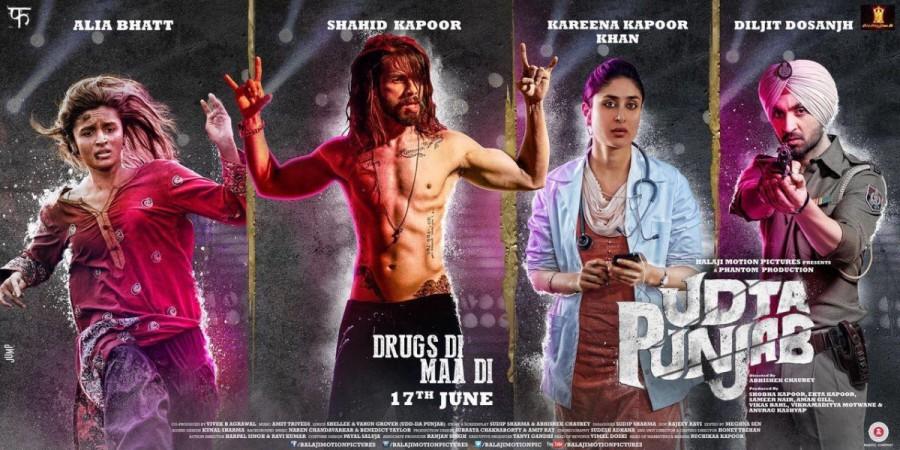 Central Board of Film Certification (CBFC) chief Pahlaj Nihalani has rubbished reports that the CBFC didn't give a certification to "Udta Punjab" due to excessive swearing and drug abuse shown in the film. This comes after producer Anurag Kashyap recently slammed all reports of the film being banned.
It is said the Examination Committee (EC), after watching the film, gave it an "A" certificate and suggested 18 cuts. Since the trailer release, the content of the movie has become a hot topic, the Times Of India reported.
"We have not recommended any cuts. Yes, the Examining Committee had a few reservations and couldn't come to a consensus on the film, because of which they suggested that the makers take the film to the Revising Committee. However, the makers decided to move to the tribunal instead, which is absolutely their call. Our decisions at the CBFC are not based on what a certain political group has to say about a movie. There is no ban from our end. We aren't authorised to ban a movie; we can pass it or reject it," Nihalani told the leading daily.
Fans will be now happy to know that the much-awaited movie will be released soon. In fact, Anurag took to Twitter to slam the reports of ban on the Abhishek Chaubey directorial. "For the record ,"Udta Punjab" is not banned. The examining committee has deferred the decision to Revising and due process is on, [sic]" Anurag tweeted.
Scheduled to be released on June 17, "Udta Punjab" deals with drug-trafficking in Punjab, and stars Shahid Kapoor, Alia Bhatt, Kareena Kapoor Khan and Diljit Dosanjh. Shahid will be seen as rockstar Tommy Singh, Alia as a Bihari migrant, Kareena as a doctor and Diljit as a cop.