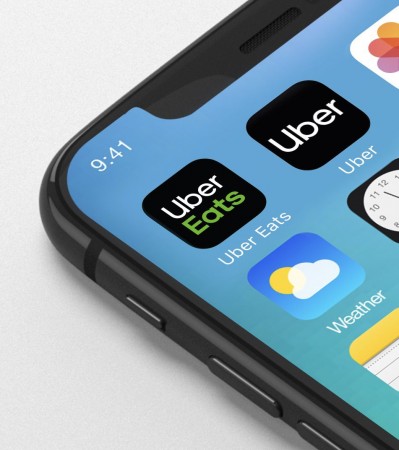 Uber has got new colours - it has come up with a new logo which states merely "Uber."
The company revealed its new branding on Wednesday and the ride-hailing company's rollback to the "U." The Uber application and wherever the Uber symbol shows up (as on its Twitter page and the website) will don the new logo with the alphabet "U."
Uber Eats will likewise get a new look.
"We're excited to unveil a new, simplified logo for the Uber app that brings back the U, is easily recognizable, and is scalable across the 660 plus cities we serve," an Uber spokesperson said in an email statement according to Mashable.
Uber uncovered the procedure behind the high contrast rebranding on AdWeek, portraying the nine-month plan period to come up with the typeface for the new logo, called Uber Move. AdWeek reports that Uber CEO Dara Khosrowshahi gave careful consideration on the space between the "U" and lowercase "b," and Uber quietly draws an association between the new text style and the curvy roadways on which its cars run.
Khosrowshahi spoke of Uber is a versatility platform, which means it's not only an application for booking a cab or an auto ride, but likewise to rent bikes, e-bikes, car rentals, and more.
Uber got its all-tops "bits and atom" logo over two years back and then changed it with its present logo in 2016.
Presently the full Uber name comes back to the logo in every single capital letter, and with an incredibly fantastic text style. The application symbol on your phone has been changed with the new update, but crosswise, it will take a few updates over the next few months for complete integration.
In June, contender Lyft updated its application, but its logo continues as before, with "Lyft" in thick, streaming lowercase letters.
Uber has been known for displaying some sort of aesthetic minimalism with its app - its design ranging from simple, mono colour fonts and lines that do not look all over the place and do not hurt the eyes as well.
With the new logo update, Uber can now finally look forward to better, more important things like further improving its customer experience and safety.