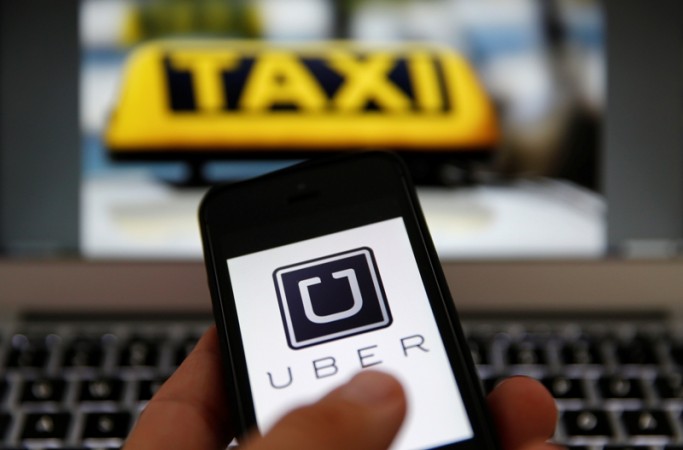 Uber, the famous ride-sharing cab service, is probably having its worst month ever.
After Uber's senior vice president Emil Michael was caught making offensive and hostile comments towards journalists at a dinner party, another top executive is now being investigated for "stalking" on the company's exclusive tool called "God View."
Uber said that it is investigating Josh Mohrer, general manager of Uber New York, for "tracking" the whereabouts of Buzzfeed reporter Johana Bhuiyan, who had scheduled a meeting with him at the company's Long Island headquarters. When Bhuiyan arrived at the venue, Mohrer said that he was tracking her on his iPhone.
That wasn't the first time though. In a previous discussion with Bhuiyan over rival Lyft, Mohrer sent Bhuiyan detailed logs of her Uber trips.
Uber's hostility towards journalists, especially those that ridicule the company, came under the public spotlight after VP Michael said that they should hire a team that could "dig up dirt" on journalists' personal lives and "nobody would know it was us."
But Uber's creepy ways don't just extend to journalists.
Venture Capitalist Peter Sims revealed that in 2011 he started receiving unsolicited texts from a random person while in an Uber car who told him that he was being tracked and should be "honored to have been one of the chosen," The Verge reports.
What's "God View"
Uber has an exclusive company tool called "God View" which allows the user to track all its cabs and its locations. It also gives the user access to the customer's travel data.
Former Uber employees told Buzzfeed earlier that the "God View" tool was only available to top-level corporates. The company has however kept mum on the existence of such a tool.
Uber's Privacy Policy
In the light of recent events, Uber recently revealed its privacy policy which read:
"Uber has a strict policy prohibiting all employees at every level from accessing a rider or driver's data. The only exception to this policy is for a limited set of legitimate business purposes. Our policy has been communicated to all employees and contractors."
Uber also says that it can use your IP Address, credit card info, email, name, phone number and location to facilitate future pickups and drops. The company also mentions that user accounts will not be deleted at any cost unless the user drops in a written application.
It's only logical that Uber has a monitoring service of sorts to track its cabs for general security and business reasons. But the executives seem to be crossing the lines sometimes.
Uber's strategy?
Some are interpreting the "God View" tool and the whole tracking system as Uber's strategy of wiping away competition and fighting off criticism. Uber came under fire recently after one of its drivers told a customer battling cancer that she deserved to be sick. The company has also been accused of promoting misogyny marketing its rides with taglines like "free rides with beautiful women."
But is that really working?
"I think more than anything else, they have a 'win at all cost' culture. In some ways I'd argue that's why entrepreneurs win, but I think Uber crosses that line," an investor who requested anonymity told CNN Money.