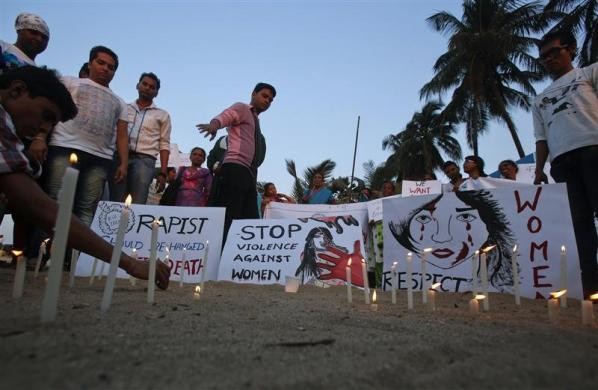 The Uber cab driver, who was arrested for raping a woman executive on Friday night, is a serial offender and has spent seven months in Delhi's Tihar jail in a sexual assault case.
During interrogation, Shiv Kumar Yadav told the police he was arrested earlier in 2011 for a sexual assault case registered against him in south Delhi's Mehrauli area. However, he claimed he was acquitted later.
"He claims that he was later acquitted in the case. We are verifying these claims," The Hindu quoted a police official as saying.
Yadav, 32, was arrested on Sunday for raping a 25-year-old financial executive in the cab she had hired to drop her home from a late night party. The global tax consultancy and advisory firm employee had called for the Uber cab at around 10 pm on Friday.
After boarding the cab, the woman dozed off and woke up only to find the car parked in a secluded area. When the woman resisted Yadav's advances, he threatened to kill her.
"I tried to unlock the cab door but failed. The driver threatened to kill me and raped me," the woman said.
"The driver reportedly sexually assaulted her and beat her up. The woman said she tried to fight back, but he overpowered her. He reportedly told her that if she shouted for help, he would insert a rod in her genitals, and reminded her of the December 16 2012 bus gangrape in the city," according to Financial Express.
After committing the crime, the driver drove the woman back to her home and parked his cab near Mathura and fled. The Delhi police along with Uttar Pradesh police forces nabbed him on Sunday evening.
He confessed to committing the crime and told the interrogators, "Galti ho gayi saab, kya karoon ab (I committed a mistake. What do I do now)," reports The Times of India. Yadav will be produced in court on Monday.