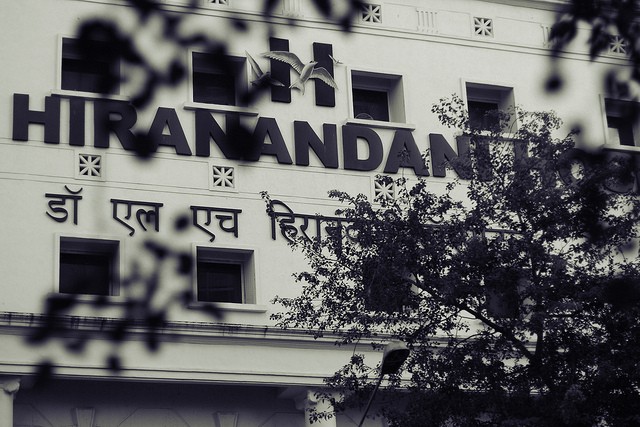 UAE-based radiologist and entrepreneur Shamsheer Vayalil plans to strengthen his position in the Indian healthcare service market by looking to acquire controlling stakes in Mumbai and Delhi- based hospitals.
Vayalil, who acquired Kerala's Lakeshore hospital in April 2016, had earlier said that he had plans to invest Rs. 1,000 crore in the healthcare market of India, mainly through Mergers and Acquisitions (M&A).
According to a the Times of India report, the UAE-based billionaire is already in talks with the managements of Delhi's Rock Land Hospitals (RHL) and Mumbai's L H Hiranandani Hospital (LHHH).
Vayalil currently runs VPS Healthcare, headquartered in Abu Dhabi, which has a network of hospitals, chain of medical centres, pharmaceutical manufacturing firms and pharmacy retail stores across the world. The company has a combined business turnover of $1 billion.
Vayalil, who was born in Kerala, started his career as a radiologist at the Sheikh Khalifa Medical Center in Abu Dhabi. He has been featured on the Forbes List of top 11 Indians leaders in the UAE.
The 39-year-old is the latest UAE businessman to enter the Indian healthcare market after other health entrepreneurs from the Middle East such as BR Shetty and Azad Moopen consolidated their footprints in India.
Moopen, a doctor by profession and also among Forbes' list of billionaires, has acquired majority stakes in Hyderabad- based hospitals and is also running a chain of hospitals in Bangalore and a medical college in Kerala, India, according to Forbes.
Meawnhile, Vayalil confirmed to TOI that the negotiations for acquiring hospitals in India are going on.
"We are in talks with RHL for acquisition of their three hospitals in New Delhi. We are also negotiating with L H Hiranandani for acquisition of one of their hospitals in Mumbai," SK Abdulla, chief executive officer of Lakeshore Hospital, Kochi, was quoted by the TOI as saying.
Vayalil's VPS Healthcare is looking to acquire Hiranandani's Thane hospital, which is still under construction.
"It's a greenfield project with 200 beds and 4.36 lakh sq ft of space. People are talking to us while we are slowly building and VPS is one of them," Sujit Chatterjee, CEO of LHHH, was quoted as saying by the TOI.
The UAE's business tycoon is also interested in acquiring three Rockland hospitals in Gurgaon, Dwarka and Qutab in the Delhi, National Capital Region (NCR).
In April, VPS forayed into India by acquiring a majority stake in Kerala's LakeShore Hospital, which has been renamed as VPS LakeShore hospital. The healthcare conglomerate is planning to add a 2 lakh square feet block to the hospital with an investment of Rs. 300 crore.