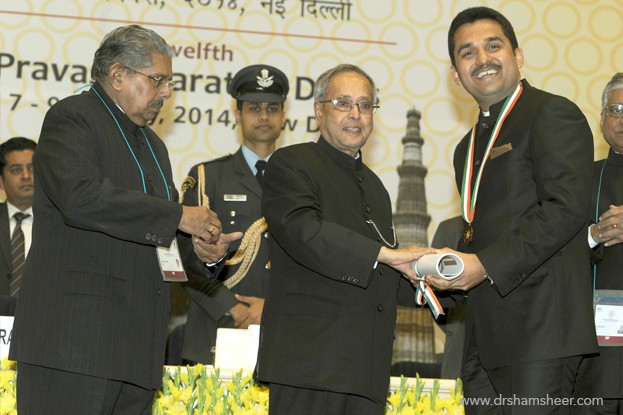 VPS Healthcare, the UAE-based healthcare giant, said on Monday it would enter Indian healthcare market by investing Rs. 1,000 crore as a part of its business plans in the country.
VPS said it would foray into India by acquiring a majority stake in Kerala's LakeShore Hospital, which would be now called VPS LakeShore hospital, the Indo-Asian News Service reported. The healthcare conglomerate is planning to add a 2 lakh square feet block to the hospital with an investment of Rs 300 crore, Shamsheer Vayalil, the Managing Director of the firm, said.
Lakeshore Hospital is a multi-super specialty hospital in Kochi, Kerala. The hospital has introduced services and set up a cell for the overseas patients and their families to boost medical tourism in the country. It has a capacity of 350 beds, and houses over 30 specialties and a centre for multi organ transplant services.
"With the acquisition, VPS Lakeshore has become a part of our global healthcare mission. The new block with an investment of Rs. 300 crore would open soon," Vayalil was quoted as saying by the IANS.
Vayalil, who was born in Kerala, started his career as a radiologist at the Sheikh Khalifa Medical Center in Abu Dhabi. He has been featured on the Forbes List of top 11 Indians leaders in the UAE.
He has taken over as the MD of the Lakeshore Hospital while SK Abdulla would be the Chief Executive Officer (CEO) of the hospital, according to the Economic Times.
"The new block will house advanced and efficient treatment facilities for cancer, cardiac and gastro-related diseases under one roof," Abdulla said. He added that new a cardiac electro physiology lab with Implantable Cardioverter Defibrillator and Cardiac Resynchronisation Therapy machines will be set up in the new block.
The acquisition, says the VPS MD, will focus on a patient-centric approach and promote state-of-the-art facilities for medical tourism.
VPS Healthcare is an integrated Healthcare provider with a network of hospitals, chain of medical centres, pharmaceutical manufacturing firms and pharmacy retail stores across the world. The company has a combined business turnover of $1 billion.