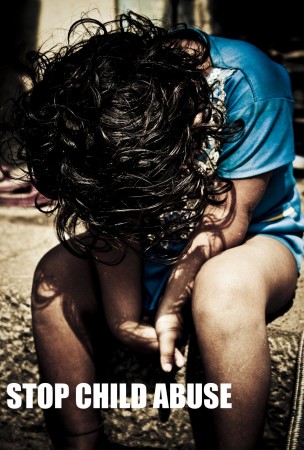 An Indonesian maid, who had only about a month left on her job and was denied an extension of visa, poured drainage acid on the body of a three-year-old boy she was looking after in the UAE.
The Indonesian citizen, who was in the UAE on a visa, had been working with the boy's family for four years and had requested the family to extend her visa. She was arrested by the police recently and has admitted to the crime, reports Gulf News.
The boy, recognised as Yousif Al Wafi, suffered third-degree burns on various parts of his body and was rushed to the nearby Al Qasimi hospital in the city of Sharjah, the report added.
According to Amina, the sister of Omar's adoptive mother cited by the local newspaper, the incident had occurred about 10 days ago. The maid apparently poured the acid after the boy playfully painted his face with a colour pen. The maid reportedly took the boy away to wash his face but instead poured acid on his body.
The shocked family members rushed to his aid when they heard his helpless screams and also saw "black smoke rise from" the body of the child, the paper further added.
The maid had initially claimed the boy had himself poured the acid before she admitted to the attack after rigorous investigation.
A doctor at the hospital said that the third-degree burns were seen on his face, hands and legs. The damages were so intensive that he will reportedly be required to undergo multiple plastic surgeries.