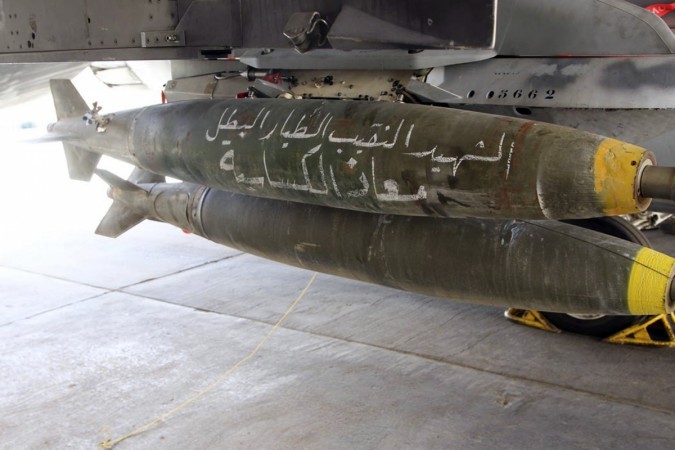 The Unites Arab Emirates has rejoined the fight against the Islamic State, over a month after it reportedly withdrew air strikes, following the capture of the Jordanian pilot who was later burnt alive. Jordanian fighter jets have been relentlessly attacking the ISIS since Thursday and the militants' claim that an American hostage has been killed in process still remains unverified.
On Saturday, UAE announced that it is sending a regiment of of F-16 fighter jets to Jordan, thereby rejoining the US-led coalition in the air strikes on ISIS, reports Voice of America. Both nations are already part of the US-led coalition, which has been fighting the Islamic State with air strikes.
However, Jordan's attacks named "Muath the Martyr" marks the country's wrath against the Islamist extremists who killed its pilot Muath al-Kaseasbeh.
Meanwhile, militants are claiming that Kayla Mueller, an American aid worker held captive by the Islamic State, has been killed in the air strikes launched by Jordan. However, White House said on Friday that there is no evidence to back the claims of the militants.
The lack of faith comes after Jordan officials said that pilot Muath al-Kaseasbeh was killed at least a month before they released the video of him getting burnt alive. They also stated that the claim of Mueller's death is merely a criminal propaganda.
"It is an old and sick trick used by terrorists and despots for decades — claiming that hostage human shields held captive are killed by air raids," tweeted Jordan's Foreign Minister Nasser Judeh.
Mueller's family responding to the White House statement said on Friday that they are still hopeful that she is alive. Her parents, Carl and Marsha Mueller, requested the captors of their 26-year-old daughter to "reach out to them privately."
Mueller is the last remaining US hostage known to be in the hands of the Islamic State. Three other American hostages in the captivity of the ISIS were beheaded, the videos of which were circulated via social media.