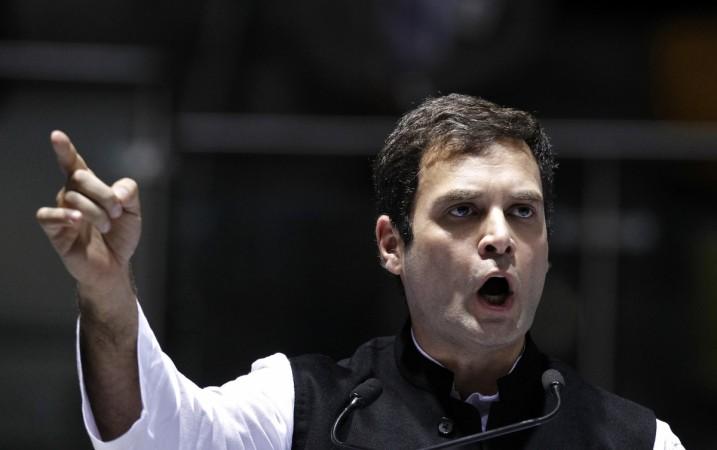 Congress vice president Rahul Gandhi was at the centre of a protest by his party against the ruling BJP government on Tuesday, accusing it of regular U-turns on crucial issues.
Holding copies of a pamphlet released by the Congress on Monday, Rahul was accompanied by other Congress lawmakers as they walked to Mahatma Gandhi's statue at the Parliament, reports NDTV.
Titled "6 Mahine Paar, U-turn Sarkar", the pamphlet lists 25 matters on which the government has 'shifted the goalpost' during its six months in power. The Congress, which slumped to a record defeat in May when BJP stormed to power in the Lok Sabha elections, accused the Narendra Modi-led government of misleading voters by making promises and then changing their stance.
Releasing the booklet, Congress leader Ajay Maken said: "This government has made 25 U-turns in the last around 180 days. That's an average of one U-turn every seven to eight days."
BJP's campaign on recovering black money and the land-swapping deal with Bangladesh came under heavy attack.
Congress said that BJP, who had promised to bring back black money stashed away by Indians in foreign bank accounts within 100 days of being elected, is now singing a different tune by ceding that tax agreements and other covenants with countries like Switzerland make it a complicated process.
The Congress also targeted BJP of endorsing the land-swapping deal with Bangladesh, which they had opposed when in opposition. The move would affect nearly 50,000 people who live in 162 enclaves - the proposed solution would enable each side to acquire the enclaves within its borders.