Kylie Jenner's former boyfriend Tyga did not say much about the reality star's pregnancy, but the paparazzi continued to press him to comment on the issue. The rapper kept silent. Now he has reportedly claimed he will open up only if he gets paid.
Also read: Kylie Jenner to confirm pregnancy soon on Instagram?
On the top of that, a new report by Hollywood Life has claimed that the Rack City rapper is ready to reveal the "darkest secrets" about the Keeping Up With The Kardashians star.
"Tyga is locked and loaded, with Kylie and the whole Kardashian family aimed in his cross-hairs," a source close to the rapper told the publication.
"Tyga knows all about his ex's private life, and he is ready to write diss tracks revealing intimate details from Kylie's world. Tyga has been fielding book deals, big interviews and other opportunities to reveal Kylie's darkest secrets."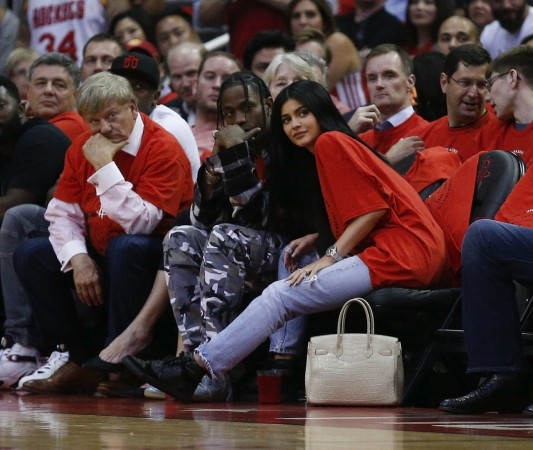 TMZ's reporters recently ran into Tyga and asked about the Snapchat post in which he said it was his baby Kylie was carrying. The rapper had a savage reply to the paps: "You gotta pay me to talk."
So, should we be expecting some exclusive secrets from Kylie Jenner's ex-boyfriend? Who is the father of Kylie's baby? Is he going to throw some serious shade on her?
The 20-year-old star dated the rapper for two years and they parted ways in April this year. Soon after that, she began dating Travis Scott.
According to reports, the youngest Jenner sister immediately became pregnant. But she kept the news under wraps for a while until an insider confirmed it to People magazine.
Kylie is nearly five-month pregnant with a baby girl. And, there is a due date on the calendar the reality star.
The makeup mogul is currently trying to stay away from the limelight. A source told People: "Kylie prefers to stay home. She feels good, but her body is changing. She doesn't want to be photographed."
The insider added: "At the moment, she wants more privacy. She has family and friends come to her house instead so she has company."