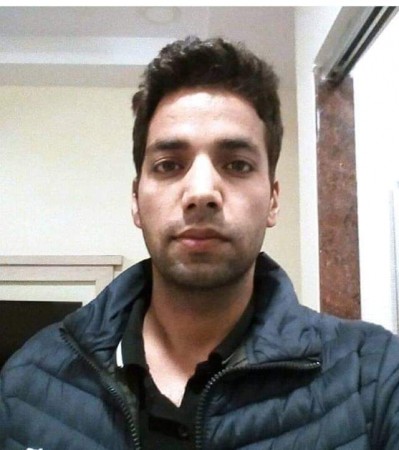 Just two weeks after he was posted as Assistant Commandant in 157 Batallion of the Central Reserve Police Forces (CRPF) in Naxal hit Jharkhand state, Ghulam Jeelani Khan who hailed from Manzgam village of Baramulla district in North Kashmir succumbed on December 31, 2018, when he was leading an anti-Maoist operation from the front. The incident occurred in Sinjani, Khunti, Jharkhand when Jeelani was leading his men to hunt down Naxals after they were tipped off about their movement by the local police.
Khan was laid to rest at his ancestral town in Baramulla amid tears on 2nd January 2019.
The CRPF said in a statement that Jeelani and his team on suspecting the movement of the Maoists moved swiftly in the dense forest area under darkness, which is when Khan came in touch with a live electric wire and was seriously injured. Although Khan was rushed to a nearby hospital immediately, he succumbed to his injuries.
The CRPF Tweeted "Assistant Commandant Gulam Jeelani Khan of 157 Bn CRPF sacrificed his life in anti-Maoist operation in Sinjani, Khunti, Jharkhand. The young officer saved the lives of his fellow soldiers and made ultimate sacrifice in service of the nation while leading his troops from the front."
Ali Saqib, who was Khan's college friend told the International Business Times, India that although the CRPF officer graduated in Mass Communication from Government Degree College, Baramulla, he was always interested in civil services.
"He did not pursue journalism any further and went on to study for civil service exams. He qualified defence exams and became an officer at a very young age," Saqib said. His batchmates at Baramulla Degree College maintained that Khan was a very soft-spoken person and always focussed on studies, all of them were shocked to hear of his untimely demise.
"His new place of posting was allotted only 15 days ago," an emotional Saqib said.
Liaqat, who is Khan's relative was inconsolable.
"His body has just arrived his home. We are preparing for his funeral," Liaqat said.
The CRPF said that Khan has been an efficient officer who was successful in unearthing various Maoist rackets in Jharkhand and even wished to serve in Kashmir. He was recently posted in Kashmir during the urban local body polls.