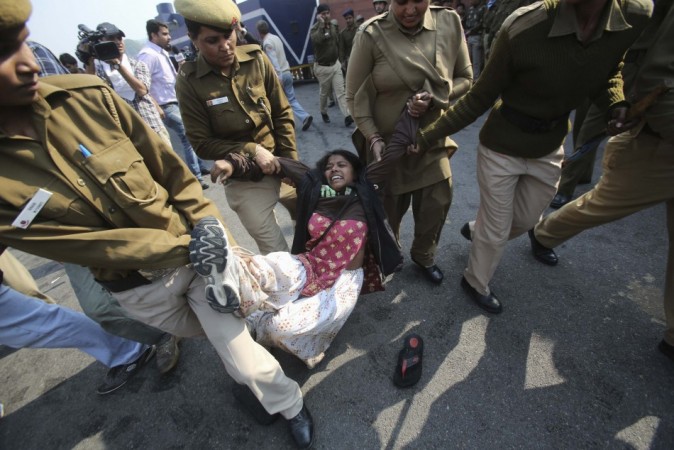 The news of another brutal gang-rape incident in India has raked up the issue of the safety of women in the country once again.
The lifeless bodies of two teenage cousin sisters were found hanging from a tree in Badaun, Uttar Pradesh - known for its lawlessness - on Wednesday morning. The police found that the girls were brutally raped, and were then hanged from a mango tree.
The girls, aged 14 and 15, were were part of the Dalit community, The Times of India reported. They had gone missing from their homes on Tuesday night. The incident has sparked protests in the village.
The Washington Post quoted senior police officials, saying that the girls were targetted as they hailed from the "untouchable" low caste.
"We haven't concluded the investigations but as of now we believe the girls were assaulted for their low caste," said Man Singh Chauhan, Senior Superintendent of Police.
One man has been arrested, while two police officials were suspended for failing to file the complaint, the BBC reported. Senior police official Atul Saxena told the BBC that police are on the lookout for two more men, in connection with the rape and murder of the teens.
The arrested has revealed to the police that the two girls were abducted by the accused on Tuesday night. The girls were then sexually assaulted, and later hanged to death.
Police said they are still awaiting the autopsy report of the two girls who were examined and then cremated on Wednesday, according to news reports.
With increasing incidents of rape in the last few years, India has gained the infamous title of being the rape capital of the world. The 2012 gang-rape and murder of a student on a Delhi bus had sparked a national outrage, following which the government introduced new laws on sexual violence.
Rape and violence against women remain a massive problem in India. According to the country's National Crime Record Bureau, crimes against women have increased by 7.1 percent since 2010.
The number of rapes reported has also risen. Nearly one in three rape victims in India is under the age of 18, while one in 10 are under 14.