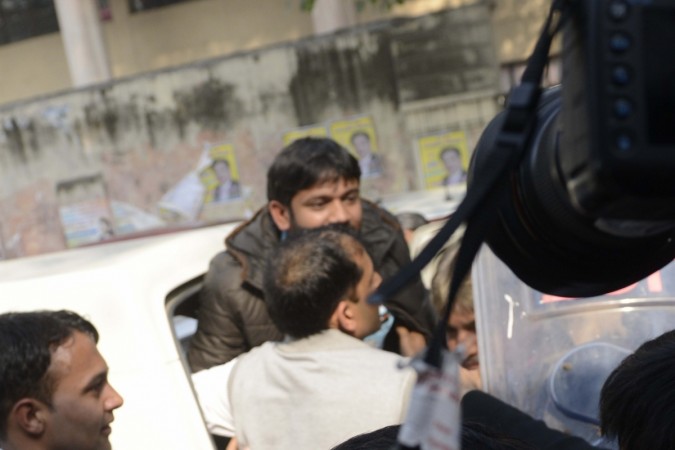 Two of the seven videos related to the row over "anti-national" slogans at the Jawaharalal Nehru University (JNU) campus were manipulated with voices added to the footage, a forensic probe has reportedly found. Several videos purportedly showing JNU students' union leader Kanhaiya Kumar raising "anti-national" slogans had gone viral last month.
The Delhi government had ordered a forensic probe into the video clippings. The videos were sent to the Hyderabad-based Truth Labs, which found that two of them were doctored, while the other five were authentic, according to the Press Trust of India.
"In the manipulated clips, videos have been edited and voices have been added. The main report, with a supplementary, has been submitted to the Delhi government," an official was quoted as saying.
The Delhi police had, according to a Hindu report, arrested Kumar after watching a video on a news channel, wherein the JNU student leader was allegedly seen shouting "anti-India slogans." However, last week, the police told the Delhi high court that it did not have any video evidence against Kanhaiya Kumar.
Sedition charges have been filed against five JNU students for allegedly shouting "anti-national" slogans during an event held on campus to mark the anniversary of Parliament attacker Afzal Guru's hanging.