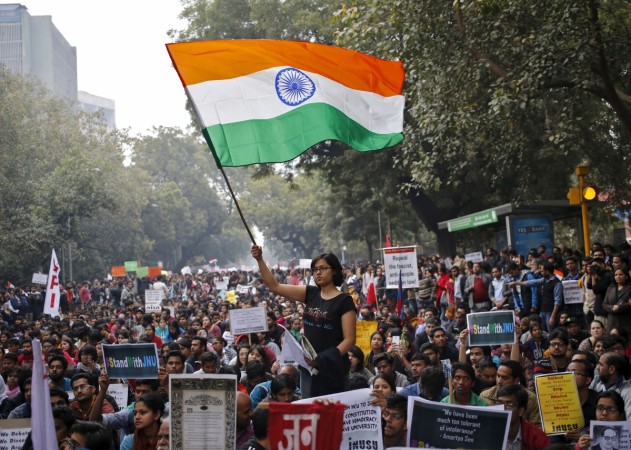 Videos doing the rounds on social media purportedly showing Jawaharlal Nehru University (JNU) students' union leader Kanhaiya Kumar raising "anti-national" slogans were allegedly doctored, some news channels claimed. The Delhi government has sent the controversial videos for a forensic probe.
The Aam Aadmi Party government sent at least five such videos stemming from the JNU row for tests to forensic labs in New Delhi, India Today Television reported. The channel cited forensic experts stating that a video which shows Kumar calling for "azadi" (independence) was doctored, and the original video apparently entailed the JNU student demanding independence from the caste system and communalism in the country.
"Wave forms on audio layers show doctoring. First examination shows voices have been mixed," experts told the news channel.
The allegedly fake video was played on some news channels and was also presented by BJP spokesperson Sambit Patra on a news channel as "proof" of anti-national activities at JNU.
The Delhi police arrested Kanhaiya Kumar last week after reportedly watching a video on a news channel that showed the JNU student leader shouting "anti-India slogans." He has been charged with sedition. Earlier this week, Kumar was heckled by a group of lawyers outside the Patiala House Court where he was being produced for a hearing.
The JNU row, which began after some students of the university allegedly commemorated Parliament attacker Afzal Guru's death anniversary on Feb. 9, has escalated into a national political issue, with protests and counter-protests against anti-national activities being carried out in several parts of India.