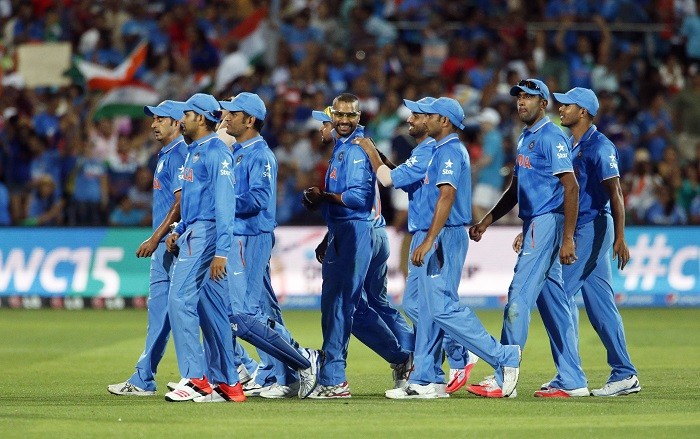 The current Indian cricket team has two different captains for Test matches (Virat Kohli) and ODIs/T20s (MS Dhoni). Similarly, it is possible in future to have separate coaches for the two distinct formats, says BCCI secretary Anurag Thakur.
The England cricket team had experimented something similar between 2012 to 2014, when Andy Flower coached the Test team, while Ashley Giles was given the responsiblity for ODIs and T20s.
"Now, we are also thinking about having coaches for two different formats, not just different captains," said Thakur.
Thakur also said the option could be feasible, given the number of matches India have to play in a year.
"[It all] depends on what is your requirement. If such situation arises, and if that helps Indian cricket, to have different coaches for different formats, why not, considering the number of matches that we play today," added Thakur.
As of now, they have decided to go ahead with the traditional norm of having one coach for all formats. Ravi Shastri, who is believed to have a good rapport with the players, has been appointed Team Director till the 2016 T20 World Cup.
"The same set of people including the coaches and Team Director will continue till the T20 World Cup," said Thakur.
It was under Shastri's tenure that India won a historic series in Sri Lanka after a gap of 22 years. With Ravi Shastri as Team Director since last year, India have done fairly well, which has only strengthened his case for being appointed as a full time coach after the T20 World Cup as well.
When former coach Duncan Fletcher's tenure came to an end with the Indian team after the ICC 2015 Cricket World Cup, Sourav Ganguly was a leading contender for the coveted post, but the former cricketer was appointed as a member of the BCCI advisory committee, ending speculations of him replacing Duncan Fletcher.