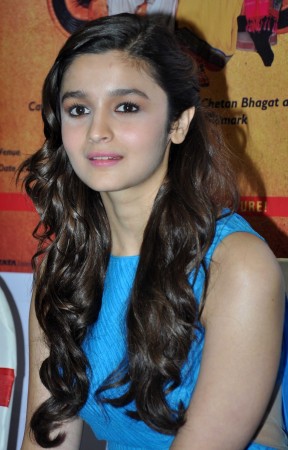 Ever since Alia Bhatt answered Prithviraj Chavan is the President of India, she became the butt of jokes on Twitter.
During her appearance on chat show "Koffee with Karan" season 4, Karan Johar asked who the President of India is, to which Bhatt answered saying Chavan.
However, she explained to the host that she got confused between Chavan and Pranab Mukherjee because of their initials "P".
This was not all; when Bhatt came with Parineeti Chopra for the last episode of the show she made blunders again.
During the Koffee Quiz round, Johar asked some politics related questions to the actress to which only Chopra replied correctly.
Q: Full form of "BJP"
Chopra: Answered Bhartiya Janta Party
Bhatt: Clueless
Q: Chairperson of Indian National Congress
Chopra: Sonia Gandhi
Bhatt: Again Clueless
Q: What is Independence Day called in Hindi?
Chopra: Swatantra Divas
Bhatt: Again didn't know, but Johar guessed her answer which was "Jai Hind Divas".
The jokes were shared on the social networking sites after her first appearance on the chat show, but it went viral now. People also created memes which has gone viral on Facebook.
Check out the jokes and memes here:
Me: Which is the best product of Microsoft? Alia Bhatt: MS Dhoni. #CSKvsDD #DDvsCSK #IPL7 Mighty Mahendra

— Sir Ravindra Jadeja (@SirJadeja) May 5, 2014
NDTV to Alia Bhatt : Whts Modi's frst name?? AliaBhatt : "Abki baar... "
(Ed:AJ)