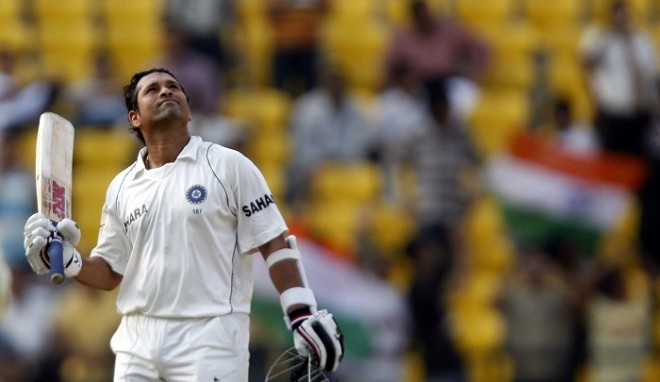 A shining star was born 43 years ago on this day, who carved his name permanently in each and every cricket fan's heart -- he goes by the name of Sachin Ramesh Tendulkar. This name needs no introduction as he is a living legend in its truest sense.
Sachin Tendulkar is celebrating his 43rd birthday on Sunday and the whole, well almost, world took to Twitter to wish the former Indian captain.
Over the years during his cricketing career, Tendulkar has given us so many memories to cheer about and one would feel nostalgic thinking about those innings.
From the 'Desert Storm' innings in Sharjah against Australia to the 98 against Pakistan in the ICC World Cup 2003 to his first ever double hundred in the ODIs against South Africa... and the list will never end as he had scored 100 international centuries during his entire career.
We still get goosebumps thinking about the moment Tendulkar came out in the middle of the Wankhede Stadium after the India vs West Indies Test match and thanked everybody for supporting him throughout his career. That was his 200th Test match and that was the last time Sachin donned India's jersey. It was indeed an emotional farewell.
We wish the Little Master a very happy birthday and hope he lives on forever and ever.
Let us take a look at how Twitter wished Tendulkar on his birthday: