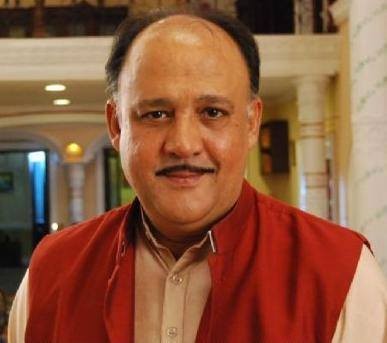 It's time for Twitter to learn some values and manner, as actor Alok Nath has completed his Twitter warming ceremony. Nath aka Babuji, who became an Internet sensation earlier this year, has joined the social networking site Twitter on Thursday.
In his first tweet, the actor sportingly talked about the jokes and memes on him.
"Pranaam Twitter world! Finally attending the party you guys threw for me. Let's hope it's a good one. Cheers," he tweeted.
Babuji got overwhelming response within hours of logging in on Twitter. His first tweet has been retweeted more than 600 times. Twitterati also followed the actor to take his blessings.
Nath, who is called the Babuji of the film industry, became popular after jokes and memes on his on-screen character went viral. During his acting career, Nath played several roles, but he got famous for his on-screen persona of father in films like "Maine Pyaar Kia", "Hum Saath Saath Hai", "Kabhi Khushi Kabhi Ghum", "Vivah" and "Taal" among others.
The posts mocked the actor's character of Babuji in television serials and films, but Nath took it in a sporting way and enjoyed the jokes. He believes that people had thrown a party for him when the jokes were circulated online.
"I'm excited to join Twitter since people have popularised my character on it and I'm happy to now finally share the real Alok Nath with the world. It feels like there was a party thrown in my honour and I didn't attend. So I'm attending now, fashionably later than never and I'm looking forward to engaging with my fans and friends in real-time," he told Hindustan Times.
Meanwhile, jokes on the actor have refused to die down. Even after joining the social networking site, jokes on him started to trend again.
Check out the reactions of people below:
GR8 to see Sri @aloknath on Twitter. ... Sir This is a Welcoming Pic for You #AloknathEffect pic.twitter.com/NdiCRGwupH

— Poonam Pandey (@iPoonampandey) June 26, 2014
@aloknath @thetanmay sir aapne sign in kiya ya gruhapravesh — Alabama ke Adhicary (@tantanoo) June 26, 2014
@aloknath Please don't say cheers. Alcohol is against Indian culture.

— Anuradha Kushwanshi (@anuradha_kush) June 26, 2014
Babuji is here, so now there'll be abundance of Aashirwaads. Yay! @aloknath — Shiraz-al-Hindi (@iSHIRAZONLY) June 26, 2014
@aloknath "cheers" ? I think it's a fake account.

— Bahadur (@my2bit) June 26, 2014
@aloknath Babu ji Ye CHeers Kyu :P Ye to Aapke sanskaaro me nhi tha :P — Anshu Pandey (@SRK_anshu) June 26, 2014
@aloknath Pranam. Babu ji. Aarti ka samay ho gaya hai...TL pe aajayie

— Adi (@Reviewero) June 26, 2014
@coolfunnytshirt @aloknath twitter ka kanyadaan hone waala hai — Anurag Kaushal (@anuragkshl) June 26, 2014
@aloknath aaiye aaiye babuji, pai laagu, pehle bhojan karenge ya kanyadaan?

— Mihir Modi (@mihirmodi) June 26, 2014
@aloknath Twitter will now learn some 'sanskaar' from you. _/_ — #Twiteeyapa (@twiteeyapa) June 26, 2014
All single girls, run away !! @aloknath is here !! Kahin kanyadan na ho jaye !!

— Moh Maaya (@MohMaaya) June 26, 2014