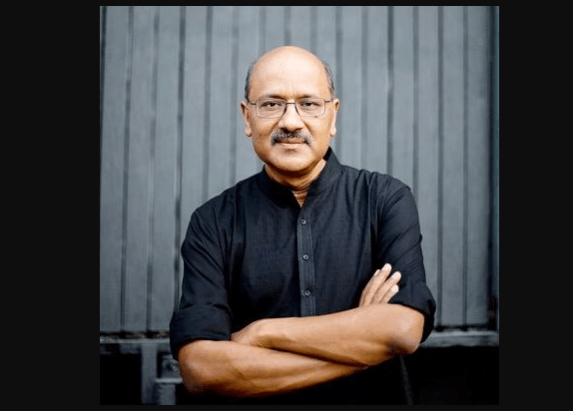 Shekhar Gupta, the founder of The Print was thrown out of the Bangalore Club on Thursday after he entered one of the finest club dressed in a white kurta and pajama.
The Bangalore Club, which was set up in 1868, is one of the oldest clubs in India. The club members represent a heterogeneous and cosmopolitan set of society. Like the Cosmopolitan Club, Century Club and Indiranagar Club and few other elite restaurants in India, the Bangalore Club also has a strict dress code. In the Bangalore Club, the male members cannot enter the premises wearing Indian traditional attire, such as dhoti and kurta.
As a result, Gupta, was asked to leave the club, following which, the former journalist with NDTV took to Twitter to describe what had happened with him during his visit to the club.
"First time experience of how parts of elite India live in 19th Century. Just got thrown out of Bangalore Club for being dressed in kurta-pyjama. Humble fact: I'm better dressed than so many men here in polyester bush shirts," tweeted Gupta.
While, a few Twitter users were against the treatment meted out to Gupta, others trolled him for the attire that he wore to the club.
Forget about HUMBLE fact - there is a dress code, you did not observe the dress code, so you HAD to be thrown out. Those in cheap polyester shirts were following the dress code. WHY do you HAVE to ALWAYS BREAK THE RULES AND THEN CRY VICTIM ???!!!

— kayvee (@vee5712) April 26, 2018
There is a dress code that operates in every club. Places like Calcutta Club you have to wear a tie to get into the dining room. No point in intentionally disobeying and then crying out as a victim. Only Presstitutes can do it

— Udayan Bose (@boseudayan) April 27, 2018
A few people have also shared their expereinces:
Since that's pretty much what I always wear has happened at the following places in last several years. Three Flights up Mumbai, Lap Delhi, US club Mumbai, some random shit hole type bar in one of those Gurgaon malls, gumkhana club Delhi. & several others https://t.co/enojVPSi52

— Abhinandan Sekhri (@AbhinandanSekhr) April 27, 2018
Happened to me at the Calcutta Swimming Club (of all places) in 1983. Or was it 1984? Some traditions refuse to die. I will gift both of you (अभीनंदन and शेखर) a tacky polyester bush shirt each or, if you so prefer, a kurtee.

— ParanjoyGuhaThakurta (@paranjoygt) April 27, 2018
However, Gupta is not the only one, who has faced such treatment. In 2002, Mohan Gopal, former Director, National Law School of India, were also denied entry by the Bangalore Club for wearing a dhoti.
In September 2015, the government introduced a Bill – The Karnataka Entry into Public Places (Removal of Restriction on Dress and Regulation of Membership and Fee) Bill– according to which "no person wearing a veshti (dhoti) reflecting Kannada culture or any other Indian traditional dress, shall be denied entry into any public place, provided that the dress is decent".
It seems that the Bangalore Club is not following the rule.