There was some massive surprise for Atletico Madrid fans when star player Antoine Griezmann made his pre-season camp appearance on Wednesday. The player joined the team mates as the striker was given an extended holiday, but it was his hairstyle, which caught the attention on his first day for pre-season.
This summer, it seems, Griezmann was keen to come up with strange hairstyles. The forward had a blue coloured hair in June, and fans trolled him for that. Even Neymar had mocked the La Liga player for his style then.
The Atletico Madrid player did not learn a lesson from those trolls. Though he might have got rid of that bright blue coloured hair, he has not helped his cause as Griezmann surprised his team mates with another style. This time it was bleached blonde.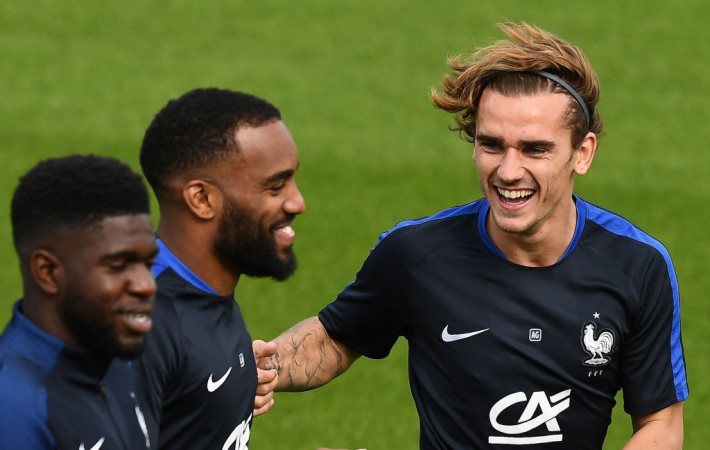 Now, what does one have to say? It is his hair and his choice, but still, he could have done better with it, especially at times when the likes of Cristiano Ronaldo's hairstyle and others are always considered to be a trendsetter.
This new hairstyle of Griezmann may be a no no for many Atletico fans, but they must have been pleased with him agreeing to a contract, which will keep him with the club till 2022.
His hairstyle may have been bagging headlines as of now, but come this La Liga season, one hopes that we will be talking less about his fashion and more about the goals.