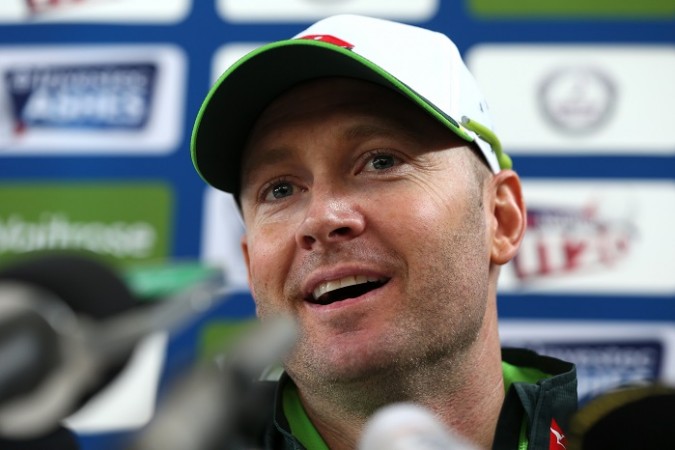 England fast bowler Mark Wood may have had put the final nail in the coffin for the Aussies as he bowled out Nathan Lyon to help England retain the Ashes, but the announcement of retirement from Australia captain Michael Clarke stole the rest of the hearts.
The startling decision from the 34-year-old captain shocked many cricket fans around the world.
"I'll have one more Test and that will be the end of my career," Clarke told Channel Nine after the loss. "I'm retiring from international cricket."
Former Australian bowler Glenn McGrath said he was not surprised by the announcement. "It's not surprising that Michael Clarke is retiring. The team has been well beaten and he has had enough. He's a strong character and he wanted one last chance, but I don't think anyone predicted that Australia would play this badly," McGrath said.
They may have been opponents till the very end in the pitch, but they both are the finest cricketers of their time. England captain Alastair Cook paid a fitting tribute to Clarke.
"To Michael from the England team: You were a fantastic player, fantastic leader. You should be remembered as a great captain," Cook said.
While the Australian fans were not too happy with the result, the tributes for Clarke were not any less on Twitter.
England - who won the fourth Test by an innings and 78 runs and hence the series - had last won a home Ashes Test by an innings at the Oval in 1985.