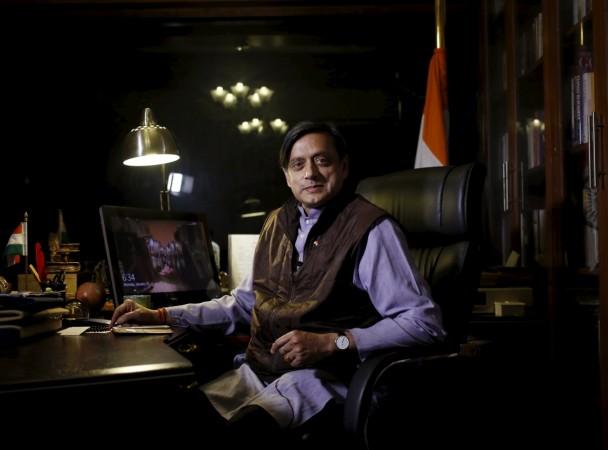 Congress leader Shashi Tharoor's Twitter faux pas Thursday, March 29, left social media users to have a field day mocking him. He had mistakenly tweeted a photo of Gautam Buddha on the occasion of Mahavir Jayanti. However, it was the reactions to his tweet that left Twitter users in splits.
The social media wordsmith, who has often schooled Twitter users with his impeccable English, has now got a taste of his own medicine. The tweet garnered so many reactions that eventually turned into a chain of trolls targeting 'Twitter's English teacher.'
A Twitter user said, "See, this is why your book would have done better if it had been titled "Why I am NOT a Hindu"!! Take this auspicious day to research the difference between Mahavir and Buddha."
Although he was trolled by many users, some users even came to his aid saying that it was just a mere mistake.
"The picture is of #GautamBuddha it's not supposed to be Mahavira @ShashiTharoor however you were supposed to be a scholar, how come this huge sin. Anyways, to err is human, and you are one," a Twitter user said.
Tharoor has more often than not been in the limelight for his eloquent usage of vocabulary baffling the greatest of minds on Twitter. He introduced Twitter users to words like 'farrago', 'rodomontade' and 'snollygoster.'
Tharoor took the social media by storm in May 2017 when he tweeted, "Exasperating farrago of distortions, misrepresentations and outright lies being broadcast by an unprincipled showman masquerading as a journalist".
However, for his mistake this time, a few mocked Tharoor by posting pictures of different festivals that are celebrated in India and calling it with a different name. They did not even spare a few Congress leaders as well.
Here are some of the best reactions to his tweet.