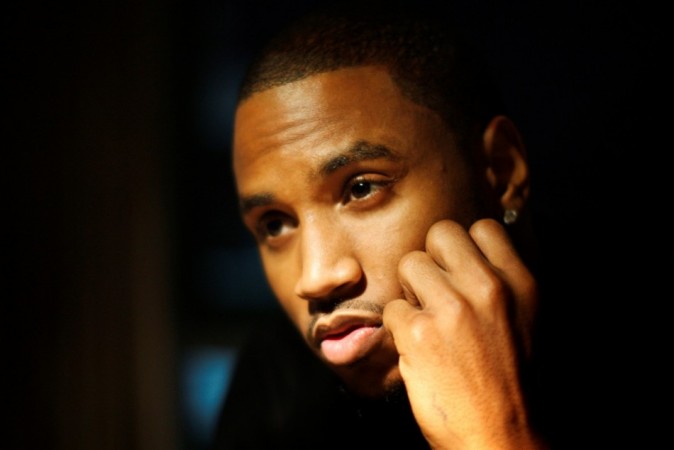 R&B singer Trey Songz became a victim of a twitter hoax after a picture of him supposedly kissing a man went viral. Soon after the picture surfaced online, rumours went viral that the singer is gay.
Also, a tweet supposedly from the singer's account, which read "I think it's time to finally tell my fans. All games and jokes aside...I'm gay" - went viral on 25 March.
But Songz slashed the rumours that he is gay. The 29-year-old rapper took to twitter to clarify the news that he is not gay and the kissing photo that is circulating online is photoshopped.
"The things you people craft up with hatred in your hearts. The things people believe without question, or validity, all baffles me," he posted on twitter.
"Photoshop and a retweet is all people need to believe, any and everything. I feel bad for the impressionable, no minds of their own."
"If I'm gay then Tupac bringing me a ounce for this session wit Biggie tomorrow. No weapon. #LOVE."
Following the rumours there were a series of posts on the micro blogging site from people who supported Songz. While some believed that the rumour is true, some of his fans were shocked. Check out the tweets below:
Gay dudes from all across the nation flooded Trey Songz mentions complimenting his music when that gay photoshop thing went viral.

— Lord Enzo (@SYEtribe) March 27, 2014
Trey Songz admits to being gay ==> http://t.co/EIv3h3V4Tt