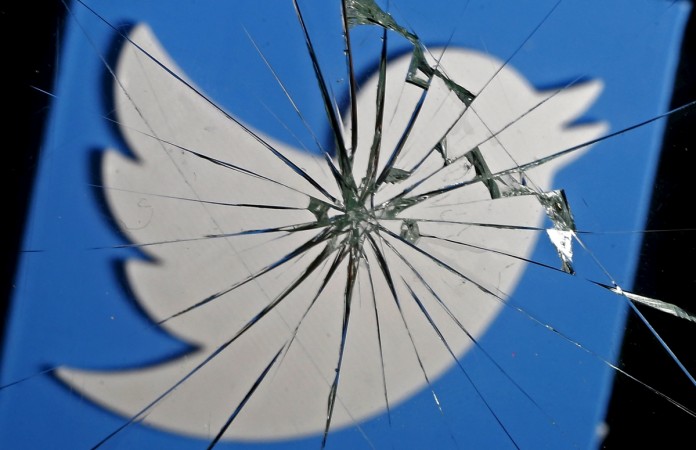 It appears that technology companies and the U.S. federal government will not end the battle over privacy, with Twitter reportedly joining the fray after Apple Inc. The microblogging site has blocked U.S. intelligence agencies from accessing social media tool Dataminr, according to a report by the Wall Street Journal.
Dataminr is an analytics company that analyses all public tweets and provides real-time feed to clients. It is the only company to which the social network giant gives access for all the tweets on its network. So, the move by Twitter will cut off probe agencies from the service.
The WSJ report said Dataminr has told the US intelligence agencies about a directive from Twitter to stop providing its service to them. The analytics company has been reportedy providing its services to the Central Intelligence Agency (CIA) for two years after receiving funding from the agency's venture capital firm, In-Q-Tel.
Twitter has not confirmed the news of its move to sever all ties with the intelligence agencies but reports say the company doesn't want to be too close to them over the agencies' obsession with screening social media. According to the microblogging site's transparency report, the U.S. government's request for data information from the site increased tremendously in 2015. Information requests in the second half of 2015 (Jul 1 - Dec 31) numbered 2,673, compared to 1,622 in the same time period in 2014, which is a whopping 65 percent rise. This trend could be one of the reasons for Twitter halting Dataminr's services to probe agencies, but the company has said otherwise.
Twitter said in a statement to the Verge that it has "never authorised Dataminr or any third party to sell data to a government or intelligence agency for surveillance purposes," and that it is not a new development as it has been the company's policy.
The move from Twitter comes not long after Apple Inc and the the U.S. Federal Bureau of Investigation (FBI) got into a row over the U.S. government asking the Cupertino giant to provide the FBI the passcode required to unlock an iPhone 5C belonging to San Bernardino shooter Syed Rizwan Farook. Apply did not comply with the order, and the intelligence agency eventually got access to the phone through a third party.
Many technology companies, including Google, Facebook, WhatsApp and Snapchat, have beefed up security through encryption following reports of thousands of internet users' data being compromised under the National Security Agency (NSA) programme a few years ago. Former NSA whistleblower Edward Snowden had made a shocking revelations in 2013, claiming that vast amounts of telephone and web information of internet users around the world were seized under the NSA programme known as PRISM.