Actress-turned-writer Twinkle Khanna has taken a dig at comedian Kapil Sharma and Shiv Sena MP Ravindra Gaikwad, saying that anything, including slippers and scotch, can be weapons while flying.
Twinkle Khanna shared her views on flying in her column in Times of India, and wrote that travelling on planes was considered a grand event in the past, but flying has become an unpleasant affair these days. She then brought in the recent incidents involving Kapil Sharma and Ravindra Gaikwad.
Talking about how alcohol consumption can lead to disastrous results, Mrs Funnybones said: "... more recently, when all the free inflight booze led to a free-for-all, with an allegedly inebriated comedian, Kapil Sharma, hurling a shoe at his colleague. Please note, footwear is also apparently yet another trendy weapon these days."
Twinkle, who happens to be actor Akshay Kumar's wife, added, "A fact demonstrated by the now infamous Shiv Sena MP Ravindra Gaikwad who forgot that when you climb on board, it is the plane that is meant to fly and not your temper. He reportedly took off his slipper and, by his own admission, hit an Air India employee 25 times."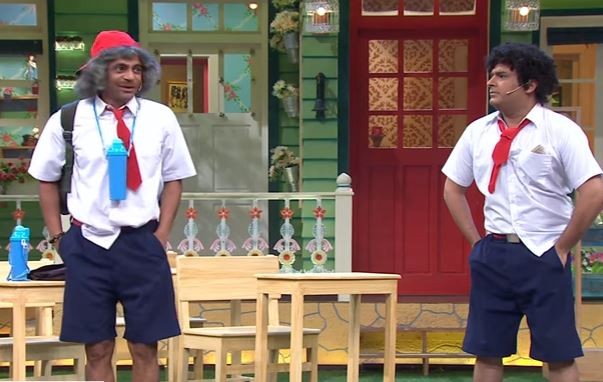 Kapil Sharma had a fight with Sunil and his other co-actors while returning from Australia after their stage shows in Melbourne and Sydney. A drunk Kapil used abusive language in an Air India flight, and is also said to have hurled a shoe at Sunil, when the latter tried to calm him down. Sunil later refused to be a part of The Kapil Sharma Show.
On other hand, Ravindra Gaikwad reportedly hit an Air India staff member with his footwear 25 times while travelling to New Delhi from Pune on March 23 2017. The incident led to a major controversy, with airlines refusing to fly Gaikwad. The politician was allowed to resume air travel only after he expressed regret.