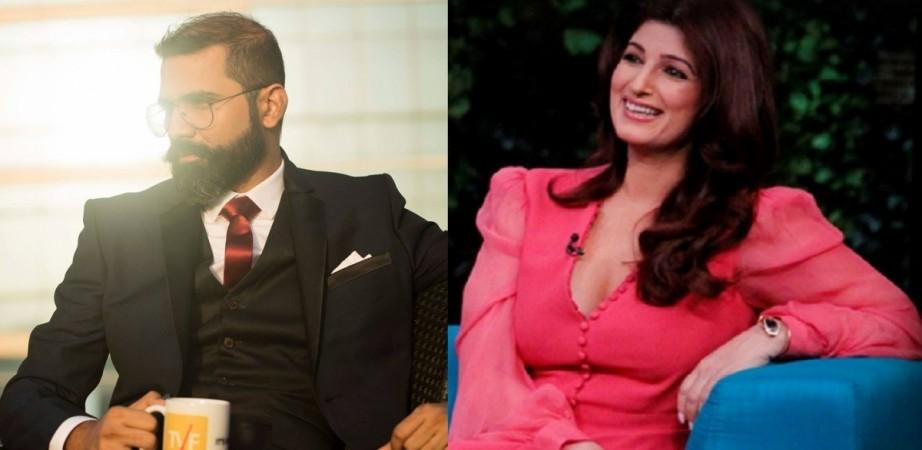 Twinkle Khanna has openly slammed The Viral Fever (TVF) boss Arunabh Kumar over the sexual harassment case against him, even as other Bollywood celebrities have opted to remain mum on the issue.
Also read: After Arunabh Kumar, AIB's Rohan Joshi accused of molesting a woman
Twinkle, who is known to speak her mind without mincing her words, took a dig at Kumar in her recent newspaper column, and explained why she doesn't find it okay for men to call women "sexy" at workplace.
Arunabh had earlier said in an interview: "I am a heterosexual single man and when I find a woman sexy, I tell her she is sexy. I compliment women, is that wrong?"
To this, the actress-turned-writer wrote: "'Sexy' is an acceptable compliment within a work environment only if she is a stripper and you are her pimp trying to boost her confidence before she takes the stage."
Twinkle also advised those who truly fall for someone at work to respectfully ask the woman out for a drink. "Respectfully ask her out for a drink, and if she refuses your polite offer then go and drown your sorrows in that very drink and leave her alone. Do not stalk her, touch her, send her lewd messages and emails. And as far as compliments go, try telling her about her great presentation skills, her way with numbers, her astute negotiations. Telling a woman she is sexy in the bedroom is fine, telling her the same thing in the boardroom is simply deplorable. So think before you croak or it may just be your turn to be doused in formaldehyde and dissected next," she wrote.
Twinkle's post found support from husband Akshay Kumar, who retweeted it, along with a caption that read: "A relevant piece where Mrsfunnybones' (Twinkle's twitter handle) punches are harder than mine."
Even Smriti Zubin Irani, the current Minister of Textiles, lauded Twinkle's take on the case. "@mrsfunnybones take a bow!!!," Irani wrote on Twitter.
Arunabh sparked controversy when an anonymous user published a post on a social media site, alleging sexual harassment by the TVF founder. Although TVF released a statement refuting the allegations, some other women too backed the allegations and revealed similar encounters with the TVF boss.