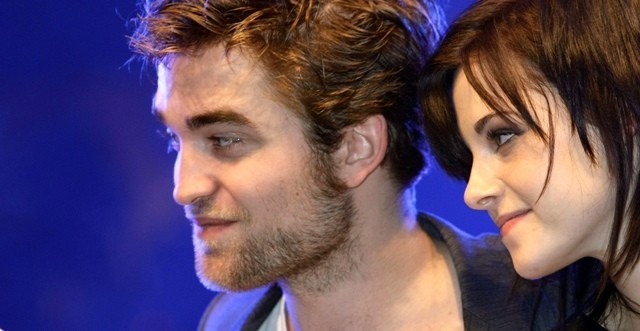 Here is a good news for Kristen Stewart and Robert Pattinson's fans. The Bella Swan and Edward Cullen might reunite for another movie if reports are believed to be true.
Stewart and Pattinson's romance in The Twilight Saga film series won several hearts. Fans loved the chemistry on-screen and off-screen, but they were disappointed after the couple broke up in real-life. However, there is a possibility that the couple might come together for a film.
In an interview with Screen Daily, Patrick Wachsberger, co-chairman of the Lionsgate Motion Picture Group, hinted about the possibility of the couple reuniting for a movie. Wachsberger talked about the changing entertainment landscape and how they are focusing on franchises.
When asked about Pattinson-Stewart working together in another Twilight Saga, Wachsberger said, "It's a possibility. Not a certainty but it's a possibility. It's about Stephenie [novelist Stephenie Meyer]. If she wants to tell a story related to those characters we're here for her."
Earlier, a Gossip Cop report suggested that the couple might share screen space again since their individual films failed to do magic at the box office. "Both have had little to no career success since they split. Now agents for both of them are looking for a project for them to star in together," a source told the website.
.