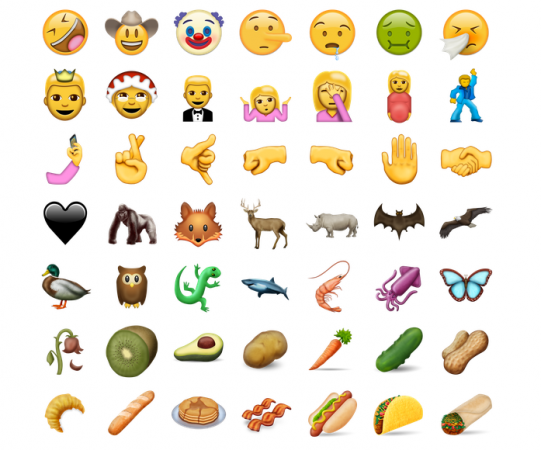 A gorilla, facepalm, selfie and finally a male dancer are just some of the new emoji that might be hitting phones and chat windows soon. Unicode, the governing body when it comes to all things emoji, has shortlisted 77 new emoji, out of which 72 will be formalised on June 21 and then released.
The 72 new emoji span several categories that include the sports, breakfast, animals and nature, facial expressions and hand gestures.
With the Olympics at Rio just around the corner, we are confident that all the new emoji will make it to the release, which will be before August. Users will then be able to tweet their new-found interest for fencing, rowing, water polo, boxing, martial arts and handball without eating into their character limit. Congratulating medal winners will also be a breeze as the new set of emoji also includes gold, silver and bronze medals.
Breakfast selection — currently represented only by eggs, coffee and maybe what could be seen as a breakfast burrito — gets additions that include bacon, pancakes and a healthy green salad, among others.
The emoji used to represent nature and all the other beings we share the planet with might introduce gorillas (R.I.P. Harambe), foxes (which will remain silent), owls, ducks, shrimp, sharks and more.
Facial expressions and hand gestures take up a sizeable portion of the list, with new ones like "sneezing face," "drooling face" and "face with one eyebrow raised" likely to be included. We sincerely hope "face with one eyebrow raised" gets included, as ,': ) doesn't express the emotion as effectively as we hoped.
Emojipedia has done a mock-up of the hopefuls in the Apple/WhatsApp style, which you can check out and pray for your favourites.