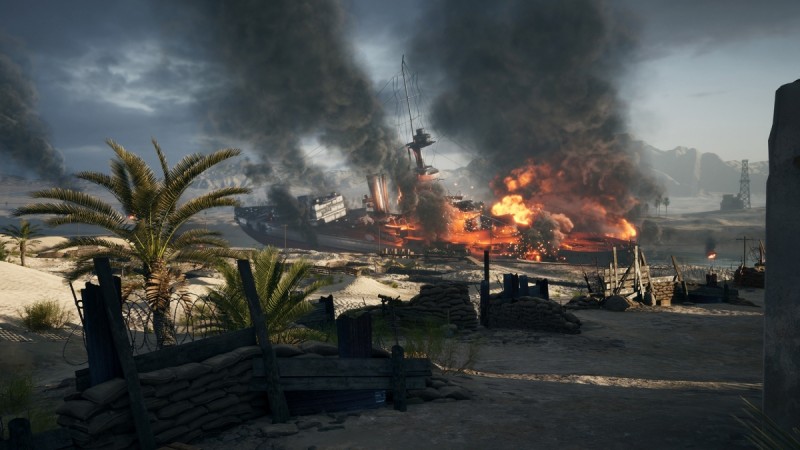 Battlefield 1, the first-person shooter game that is slowly gaining popularity across the world, could now gather more fans as a new update promising vital in-game enhancements is set to be seeded soon. The new upgradation includes hardcore servers and tweaks to the Suez map, which were highly demanded by gamers.
New enhancements coming to Battlefield 1
Suez Map tweaks: Gamers can expect a changed layout for the Suez Map, when the new update seeds. These changes are applicable to the Conquest mode. Also, there would be five flags, instead of the present three. Finally, gamers would be able to check out an extra armoured vehicle within each team's base in order to effectively complete map conquests and thereby capture a control point behind enemy lines.
New custom game: Upon installing the new Battlefield updates, gamers will be able to check out Fog of War, which would be a new custom game. This can be viewed in the Multiplayer menu of Battlefield 1. Fog of War will require you to effectively utilise your navigation skills as you will be challenged by foggy external weather where there would be limited sight and the soldier name tags would be turned off.
Hardcore servers: Yet another asked-for functionality, Hardcore Servers are confirmed to seed along with the new update to Battlefield 1.
Best in-class sniper rifles in Battlefield 1
With Battlefield 1 now being checked out by gamers, it is vital that the most effective in-class sniper rifles be made known. Click here to check out a list of highly-rated (by popular game tipsters) and the best sniper rifles that you can use to slaughter enemy in Battlefield 1.