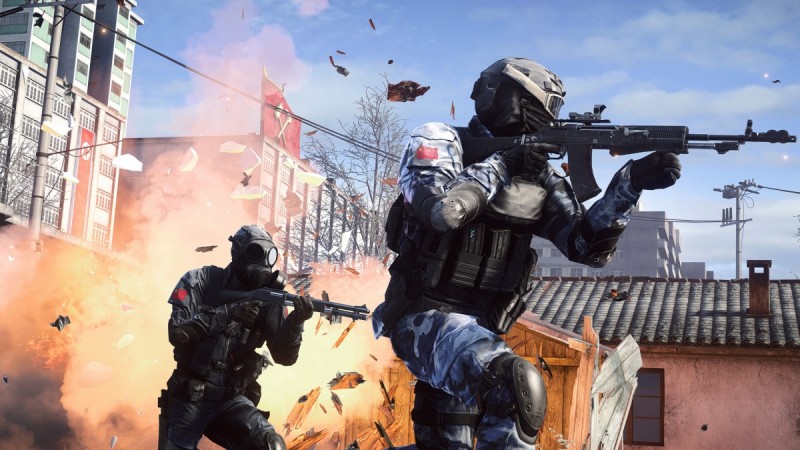 The first-person-shooter Battlefield 1 that looks set to find a place among the better first-person shooter (FPS) games this year is already live and seeding to gamers owning Microsoft Xbox One, Windows PC and Sony PS4 platforms across the world. Now, at a juncture when gamers are beginning to get a feel of the game, it becomes imminent for players to look out for multiple in-game aspects that enhance gameplay. One such enhancing factor is the weaponry comprising of sniper rifles.
Now, a renowned game tipster (via a new YouTube video given below) has listed the 'best' Sniper Rifles in battlefield 1. These cause maximum damage to enemies, despi5te having a simpleton look and feel. Check this list out, below:
SMLE MK3: This rifle has been found (by expert gaming tipsters) to be the best in its class when it comes to close-range shots. Even medium-range shooting is seemingly impressive.USP of the SMLE MK3 is that it helps players finish-off enemies with just a single head-shot.Head-shot target offered is seemingly perfect.Another feature of the SMLE MK3 is that it can execute a one-shot upper chest kill between 40-75 metres distance (the sweet spot). This sniper rifle is capable of firing 52 shots per minute.
Martini Henry: Customised for medium-range shot kills, the Martini Henry sniper rifle's USP is that it lets players shoot enemies in the stomach to finish them off. Body damage inflicted, by the Martini Henry, causes 100X damage compared to the SMLE MK3.However, close-range shots require firing of comparatively more shots, as the Martini Henry is more customised for medium-range targets than short-range ones.This means that it is desirable for players to use pistols for enemies at close-range. Finally, the Martini Henry sniper rifle is capable of firing 38 rounds per minute.
M1903: This sniper rifle is custom-made for long range shots; it is capable of finding sweet spots between 100-150 metres. The M1903 offers effective head shots to finish-off long range enemies. However, in case of missed head shots, the rifle is capable of inflicting damages only in the range of 60-80x.Therefore, this weapon is recommended for experts, rather than amateurs.The M1903 is capable of firing 53 rounds per minute. Bullet drop is 12 metres per second.
Russian 1895: Custom-made for medium and long-range shots. Offers one-shot chest kill between 60-85 metres. USP of this gun is that it can be reloaded comparatively faster. It is capable of firing 62 rounds per minute. Bullet drop is 12 metres per second.