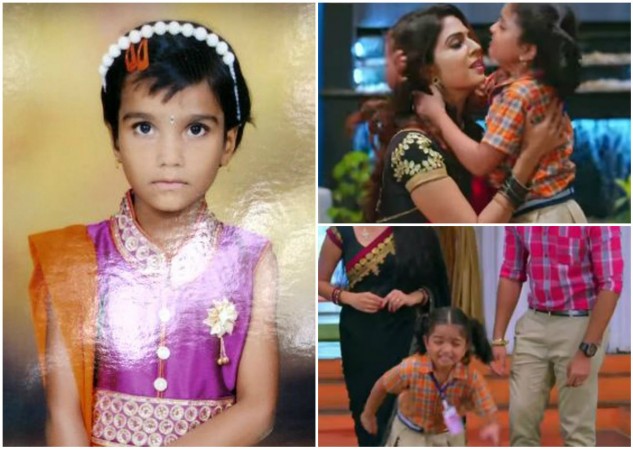 A seven-year-old girl reportedly killed herself while trying to imitate a fire-dance scene from the Kannada TV serial Nandini -- a supernatural drama aired on Udaya TV.
The girl -- identified as one Prarthana -- was the daughter of Manjunath and Chaitra, a couple from Harihara in the Davanagere district of Karnataka. The second-standard student was said to be an ardent fan of the TV serial Nandini.
She was especially impressed with a scene featuring a young girl dancing on fire.
Prarthana wanted to replicate that fire-dance scene. She reportedly tore up some paper, spread it around her and set them on fire.
With her five-year-old sister Poorvi watching, Prarthana started dancing in the middle of the flames. But her dress caught fire and she could not douse it, and so they screamed for help.
Their neighbours, who were shocked to hear them, ran to their house, immediately doused the fire and rushed Prarthana to hospital. However, she did not respond to treatment and succumbed to her injuries.
Her grief-stricken parents Manjunath and Chaitra have since filed a complaint with the police, and are looking to send out a message to all parents. "We have lost our daughter but we want other parents to be cautious. Please do not make children sit along with you and watch serials," her mother Chaitra told the Times of India.
Ravi Kiran, the president of Karnataka Television Association, expressed grief over the incident and said the makers do not make any serial with bad intent.
"It is sad that such an incident has happened. We usually put disclaimers in each episode of TV serials but these have no effect. The makers of these serials do not have any bad intentions. Some elements are introduced to make the plot more engaging and gripping," Ravi Kiran told TOI.