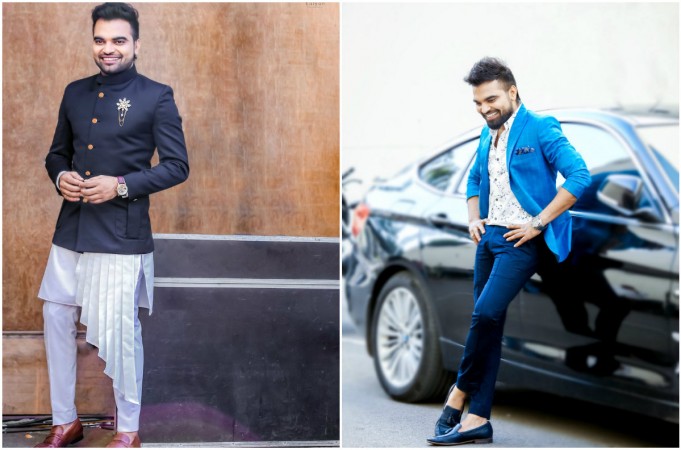 Telugu TV anchor Pradeep Machiraju was caught driving under the influence of alcohol during New Year's Eve celebrations. His DUI video has gone viral on the social media.
The Hyderabad police held a special enforcement drive during the New Year on December 31 and January 1. Pradeep Machiraju was caught by the Jubilee Hills traffic police, while he was driving on the road no. 45. He was found to be driving under the influence when the police held breathalyzer test.
If the breathalyser test shows more than 35 mg/ml points, the vehicle will be seized. Since his blood test showed he had 178 mg/ml, the police registered a case besides seizing his car. "He was in inebriated condition and driving the vehicle. His blood alcohol concentration levels were 178 mg/ml," a news portal quoted a police officer as saying.
As per police sources, Pradeep was asked to appear for counselling to be held on Tuesday. It was a serious case and he would have to face trial in a court, which may award him an imprisonment ranging from two days to six months.
Pradeep Machiraju is a graduate in Electrical and Electronics Engineering. He started his career as Radio Jockey at Radio Mirchi and he hogged the limelight with Konchem Touchlo Unte Chepta, which is a popular celebrity talk show telecast on Zee Telugu. He has also played some small roles in movies like Varudu, 100% Love, Julayi, Attarintiki Daredi, Ramayya Vasthavayya and Bham Bolenath.
In July 2017, Pradeep was seen giving a lecture on drink and drive. He had said, "I request everyone try not drive under the influence of alcohol because it leads to accident and may end up loss of life. Your life is very precious. So please drink and drive, wear seat belt, wear helmet and follow the traffic rules. All these are meant for our safety and Lets all follow them."
But when Pradeep himself was found violating his own preaching, several took to social media to troll him. Besides expressing their opinions, they also circulated his video on DUI, which has gone viral on the social media.