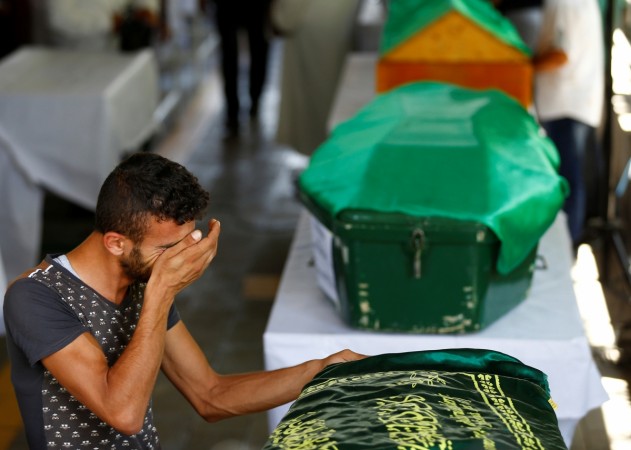 Turkish Prime Minister Binali Yildirim has backed away from President Recep Tayyip Erdogan's "child suicide bomber" statement and said that authorities cannot verify or establish whether the attack at the wedding in Gaziantep that killed over 50 people on Saturday was carried out by a child suicide bomber. At least 22 of those killed were below 14 years of age.
"We are not in a position to verify anything about who the perpetrator was - if it was a child, an adult, or for which organisation. We do not have a clue about who the perpetrators behind the attack were. Early information on who did the attack, in what organisation's name, is unfortunately not right," Yildirim told reporters in Ankara on Monday, backtracking on the earlier statement by Erdogan.
Erdogan had said on Sunday that a teenager between 12 to 14 years of age had carried out the attack in Gaziantep and that the attack had been "perpetrated by Daesh". Daesh is the Arabic name for the Islamic State group.
It remains unclear as to why Yildirim retracted the president's statement.
Meanwhile, security officials examined the CCTV footage of the attack and said that two adults accompanied the child suicide bomber to the venue and "fled in a vehicle just before the blast", Al Jazeera reported, citing Turkish daily Hurriyet. The report also stated that DNA tests were being carried out to determine the identity of the bomber.
According to Reuters, security officials believe that there are two ways in which the blast might have been carried out. Either adult fighters placed the explosives on the child without his or her knowledge and then detonated the device using a remote, or a mentally disabled child was tricked into carrying the explosives.
Officials added that a search operation is underway to locate the suspects who may have been involved in the attack.