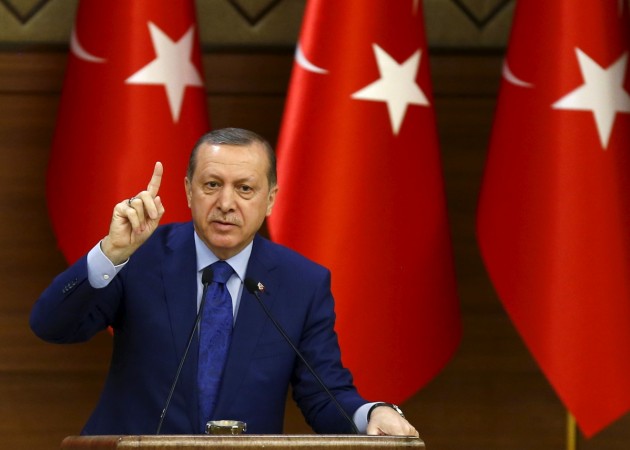 Turkey has reportedly asked the Swiss authorities to take down an exhibition picture put up opposite the United Nations complex in Geneva that blames Turkish President Recep Tayyip Erdogan for the death of a 15-year-old boy during anti-government protests in 2013.
A banner photo of Turkish teen Berkin Elvan, who was killed after being hit in the head by a tear-gas canister the police fired to quell protests in Istanbul, is part of an exhibition at the Place des Nations square opposite the UN building, according to Deutsche Welle. The text on the banner reads: "My name is Berkin Elvan. Police killed me on orders of the Turkish prime minister. [sic]"
Erdogan was the prime minister at the time of incident in June 2013. The boy died after 269 days in coma.
The Turkish consulate sent a letter of protest to the City of Geneva on Monday, asking for the banner to be taken down. According to AFP, a decision on Turkey's request will be taken on Tuesday during a weekly municipal meeting.
Erdogan has been accused of clamping down on dissent in Turkey, including jailing journalists, and has even prodded other governments to take action when he is mocked or derided in their countries. Erdogan recently filed a complaint with Germany over a satire show based on the Turkish president, which could see German comedian Jan Boehmermann face legal action as per the country's laws.
Last week, a Dutch journalist was arrested for allegedly insulting Erdogan through her Twitter account. On Monday, Netherland's most-read newspaper De Telegraaf carried an editorial cartoon on its front page depicting the Turkish president as an ape, with the caption "The long arm of Erdogan," according to the Washington Post.