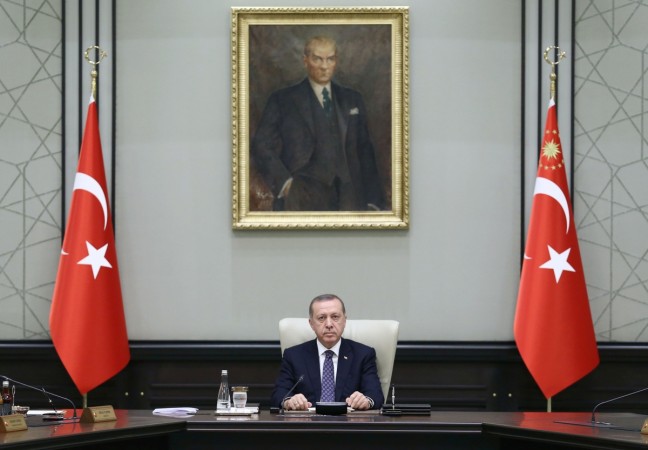 Turkey on Wednesday introduced a decree that introduces penal reform, formalising the process of freeing 38,000 prisoners in order to make space for thousands of suspected coup-plotters.
Under the new reform, only those convicts who have up to two years left in sentences are eligible for release on probation. Previously only those who had one year left to serve on their sentence were eligible for parole. The "supervised release," however, excludes those convicted of terrorism, murder, violent or sexual crimes.
Justice Minister Bekir Bozdag said during an interview with A Haber television that 38,000 people would initially be released, but as many as 93,000 could benefit from the programme. He also added that to be eligible for the scheme, prisoners must have served half of their sentences, as compared to the earlier minimum criteria where they were mandated to have served two thirds of their sentences.
Prisons in the country were already strained for capacity before the mass arrests were carried out following the attempted coup. A total of 213,499 prisoners were in jail as of Aug. 16, about 26,000 more than the prison capacity, according to justice ministry data obtained by Anadolu agency.
"I'm really happy to be released from jail. I wasn't expecting anything like this. I thank President Recep Tayyip Erdogan. I've come to my senses. After this I will try to be a better, cleaner person," Turgay Aydin, a prisoner who served in Turkey's largest prison, Silivri, west of Istanbul was quoted as saying by the news agency.
After it declared a three-month state of emergency on July 21, in the aftermath of the attempted coup in Turkey last month, the government has passed many decrees that have since legitimised the dismissal of thousands of security force members, the shutting down of many private schools, charities and other institutions, alongside the suspension, dismissal and detention of thousands of civil servants, including judges, journalists, police personnel, and teachers. According to estimates, over 35,000 people have been detained in the purge.
Those dismissed were described as having links to cleric Fethullah Gulen, an ally-turned-enemy of Erdogan. The latter says Gulen was behind the coup attempt as his followers infiltrated government institutions to create a 'parallel state' in an attempt to take over the country.
Western allies worry President Tayyip Erdogan, already accused by opponents of creeping in authoritarianism, is using the crackdown to target dissent.
Dismissing those concerns, Turkish officials say they are rooting out a serious internal threat from followers of the United States-based cleric and that they continue to demand the extradition of Gulen.