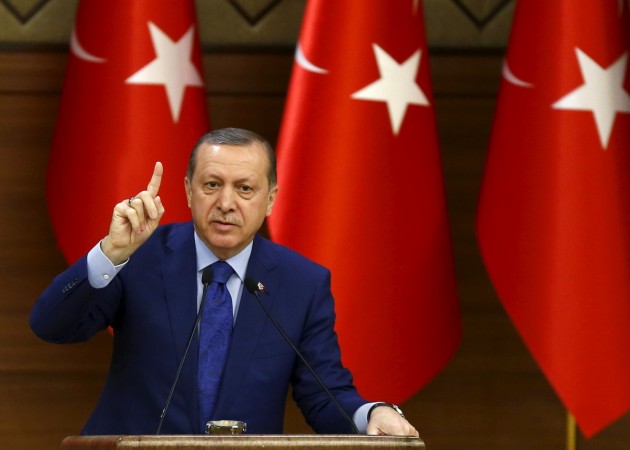 Turkish President Recep Tayyip Erdogan on Friday said that the nation has wiped off the Islamic State (ISIS) and the Kurdish YPG militia from northern Syria. Erdogan also added that the Syrian Kurdish forces have, however, not met Turkish's demand to withdraw to the east of the Euphrates River.
Turkey had last week launched a cross-border offensive with the aim to drive off the jihadists from the area. The nation is also concerned that the Syrian Kurdish fighters could incite the Kurdish militia to wage an insurgency on its soil.
Although the United States supported Turkey's onslaught in Syria against ISIS, it is alarmed by the country's offensive against the Kurdish forces and has asked Ankara to solely focus its assault on the Islamic State.
Addressing a press conference on Friday morning, Erdogan said that the country's operation called the "Euphrates Shield" has been successful in clearing away ISIS and the Kurdish YPG from a 400 square km, Reuters reported.
Erdogan, however, dismissed claims that the Kurdish YPG had withdrawn to a Kurdish-controlled region to the east of the Euphrates River. The YPG claimed that it has moved towards its canton and the U.S. is of the same opinion.
Turkey considers the Kurdish YPG as a terrorist group. The Kurdish YPG is part of a broader coalition in Syria called the Syrian Democratic Forces which is backed by the U.S. Although the U.S. backs its efforts to fight ISIS in the region, Turkey considers the group as an extension of its outlawed Kurdish militant group PKK.
"At the moment, they are saying the YPG has crossed. We are saying no they didn't. The proof depends on our own observation. Nobody can expect us to allow a terror corridor on our southern border," Erdogan added.