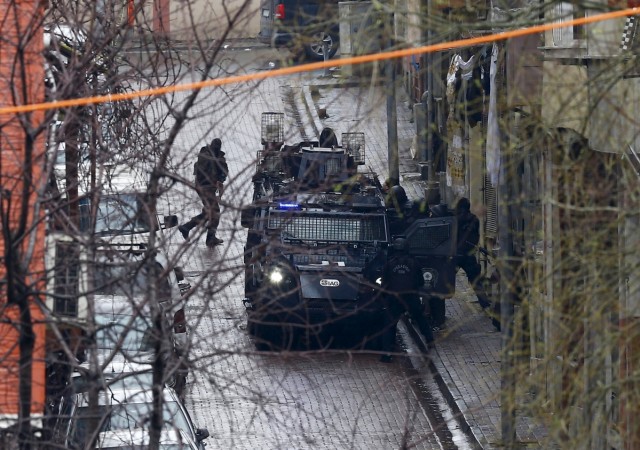 A car bomb attack in southeast Turkey killed two police officials and injured over 30 people Friday. The attack was said to have been carried out by Kurdish Workers' Party (PKK) militants near the Syrian border.
The explosion was reported from Turkey's Nusaybin area, according to Reuters, and is the latest such attack on Turkish security and police personnel in recent months. The Kurdish militants also reportedly launched a rocket attack. The PKK terrorists attacked the Regional Traffic Station at around 5:45 a.m. local time, the Anadolu Agency reports.
The attack comes a day after two female militants attacked a Turkish police bus in Istanbul Thursday. The Revolutionary People's Liberation Party-Front (DHKP-C) reportedly claimed the attack, according to Reuters. The two women were shot dead by the Turkish police.
Last month, 28 people were killed and dozens were wounded in a car bomb blast in Turkey's capital Ankara.
According to Hurriyet Daily, the two soldiers were killed Friday during special operations hat have been going on in Turkey since last month.