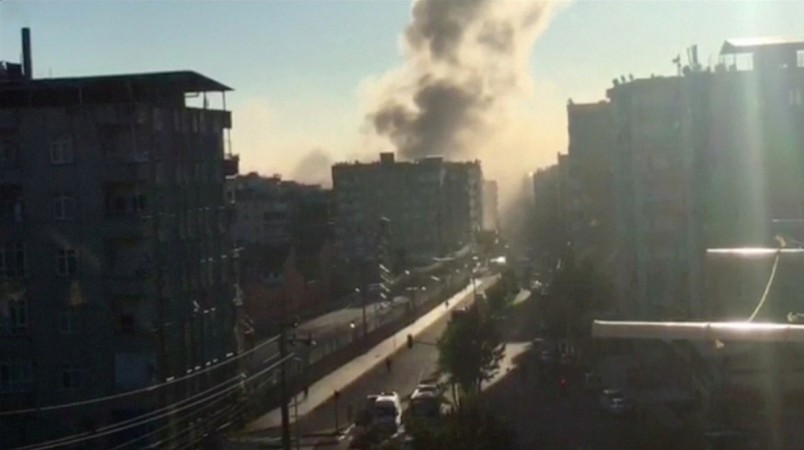 Update: 3.44 p.m. IST— The death toll has risen to 8, which includes two police officers, a technician and five civilians, Turkish Prime Minister Binali Yildirim was quoted as saying by the Associated Press.
The European Union (EU) foreign policy chief also expressed concerns over the detention of pro-Kurdish politicians by Turkish authorities.
Original Story—
One person was killed and 30 others were injured when a car bomb reportedly rexploded in Turkey's southeastern city of Diyarbakir on Friday.
Several ambulances have rushed to the scene of the blast, which took place hours after the local police detained two leaders of the country's main pro-Kurdish People's Democratic Party (HDP). The arrests are part of a major crackdown against the minority group. Several other Members of Parliament were also arrested, Reuters reported.
According to the ministry's statement, which was accessed by the agency, HDP co-chairs Selahattin Demirtas and Figen Yuksekdags, including other political figures, were among those detained.
Following the arrest and detention of 11 pro-Kurdish lawmakers in the city of Diyarbakir on Thursday night, an internet monitoring group on Friday said access to social media sites Twitter and WhatsApp has been blocked across Turkey, Reuters reported.
Internet access denied.
Opposition detained.
Journalists jailed.

And yet, Erdogan claims that #Turkey is moving towards democracy.

— Anonymous (@YourAnonNews) November 4, 2016