The iconic rapper Tupac Shakur, also known as 2Pac, was in a relationship with Madonna, but he ended the relationship because she was white, a letter written by the rapper claims. The shocking revelation came after TMZ published the letter written by Tupac in prison.
Tupac wrote the letter to Madonna on January 15, 1995, at 4:30 am. He poured his heart out to the singer in the letter.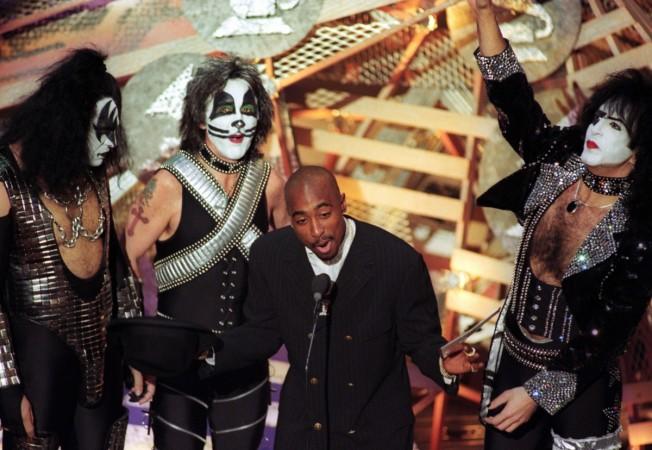 "I have waited a long time to finally write this mainly because I was struggling to find all the answers so that I wouldn't leave any unanswered questions. First and foremost, I must apologise to you, because like you said I haven't been the kind of friend I know I am capable of being."
Madonna and Tupac dated three years before the rapper died in 1996. The singer also talked about her relationship when she spoke to Howard Stern on his SiriusXM radio show. However, things didn't work out well between the two.
"For you to be seen with a black man wouldn't in any way jeopardize your career, if anything it would make you seem that much more open and exciting. But for me at least in my previous perception I felt due to my 'image' I would be letting down half of the people who made me what I thought I was," he said in the letter.
"An interview where you said 'I'm off to rehabilitate all the rappers and basketball players' or something to that effect, those words cut me deep, seeing as I'd never known for you to be with any rappers besides myself," he wrote.
The letter is said to go under the hammer this month at Gotta Have Rock and Roll. The starting bid of Tupac's confession letter to Madonna is $100K. The last letter by Tupac fetched more than $170K.